Britain Admits Selling 500 Cluster Bombs to Saudi Arabia, Some Used in Yemen
January, 11, 2017 - 15:24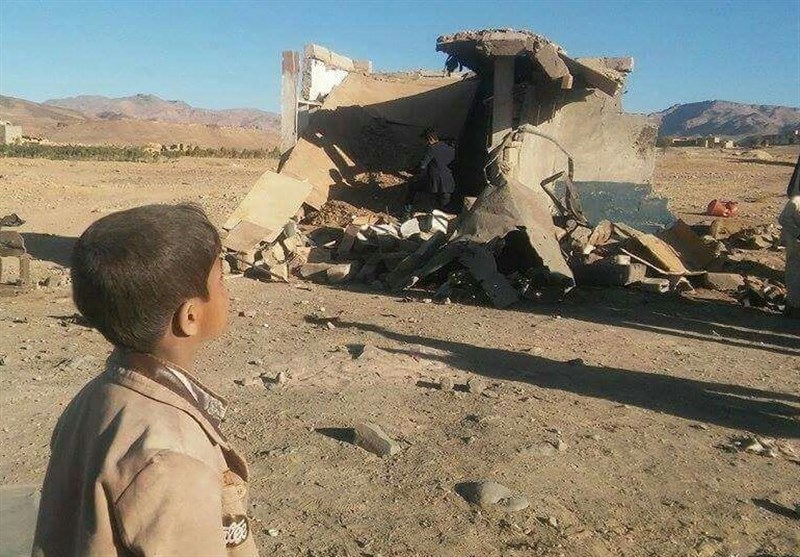 TEHRAN (Tasnim) – Britain exported 500 cluster bombs to Saudi Arabia in the 1980s which may have been used in the current war in Yemen, an official report shows. The munitions are now banned under international law.
It is the first time the Ministry of Defence (MoD) has revealed how many of the British-made devices have been exported to Saudi Arabia.
In a letter to the Conservative MP Philip Hollobone, Britain's Defense Secretary Michael Fallon said: "The UK delivered 500 BL755 cluster munitions under a government-to-government agreement signed in 1986. The final delivery was made in 1989."
Fallon said the UK had not been able to carry out any surveillance of the weapons until 2008.
Last month, Fallon said although the UK had not supplied such weapons to Saudi Arabia since 1989, a "limited number" of cluster munitions from the UK were being dropped by Saudi-led forces in Yemen.
The defense secretary said he had asked the Saudis to destroy their remaining stock of UK-supplied cluster munitions, to which they reportedly agreed, RT reported.
He told a House of Commons inquiry he did not know how many had been exported, but was satisfied the use of the bombs had not breached international law.
The revelations are likely to pile more pressure on the UK to stop selling arms to the Saudis.
In November, Britain refused to stop selling arms to Riyadh, rejecting calls by two parliamentary committees and human rights groups.
The UK is a signatory to the 2010 Oslo treaty banning cluster munitions, which are designed to release dozens of smaller bombs over a wide area. The smaller munitions do not always explode, posing a future risk to civilians.
The UK has also been involved in training Saudi forces in air warfare skills and artillery.
The prime minister of Yemen's Houthi government has accused the UK of war crimes for supplying arms to the coalition, which is conducting military operations to restore the regime overthrown last year.
Saudi Arabia intervened in Yemen in March 2015, launching airstrikes in order to stop Houthi advances and reinstate fugitive former Yemen President Abd-Rabbu Mansour Hadi to power.
Riyadh is backed by a coalition of nine Arab countries, which has been armed by the UK and US.
Up to 10,000 people have been killed so far since fighting began in Yemen, including 4,000 civilians, according to UN estimates.
The UN stated in August that the Saudi-led coalition is responsible for a majority of the civilian deaths, while calling for an international investigation into the coalition's violations in Yemen.