Jihad Deplores Pressure on Palestinian Fighters by Israel, PA
GAZA CITY (Tasnim) - A Palestinian Islamic Jihad leader in the Gaza Strip decried the increasing crackdown against the resistance fighters in Palestine, saying they have come under mounting pressure after cooperation between security forces from Israel and the Palestinian Authority (PA).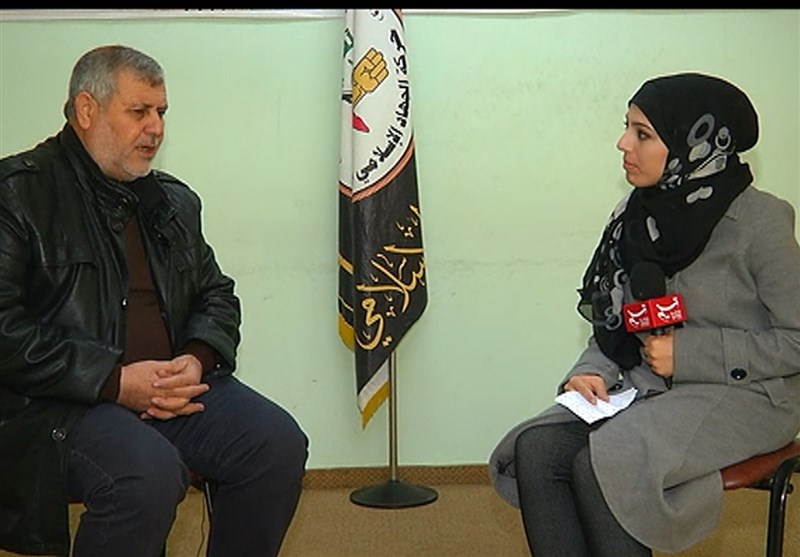 In an interview with the Tasnim News Agency, Khalid al-Batsh expressed regret for crackdown on and prosecution of the Palestinian resistance fighters by both the Israeli regime and the Palestinian Authority, a self-government body in Palestine established in 1994.
Batsh explained that coordination between security forces from the PA and the Tel Aviv regime, including plain-clothes agents, have impaired the resistance forces' ability to carry out operation against the Israeli enemy.
Nonetheless, he added, the resistance forces are doing their utmost to keep performing operations against the Zionist regime.
Decrying the harsh conditions that people of al-Quds city are experiencing, Batsh called on the Arab and Muslim nations to support the resistance movement, highlighting the major role that the Arab League and the Organization of Islamic Cooperation (OIC) can play in this regard.
The Islamic Jihad official further expressed gratitude to the Iranian government and nation for supporting the cause of Palestine, saying Sunni Palestinians hail Shiite Iran for its stances against the global arrogance and the Israeli regime.
The Islamic Jihad Movement in Palestine is a Palestinian group formed in 1981 with the objective of fighting off Israel. Ramadan Abdullah Mohammad Shallah is leader of the group.