Execution of 3 Bahraini Youths to Speed Up Collapse of Al Khalifa: Opposition Figure
TEHRAN (Tasnim) – A senior Bahraini opposition figure condemned the execution of three young activists by the Al Khalifa regime earlier Sunday, saying that by making the move the monarchy "has neared its end".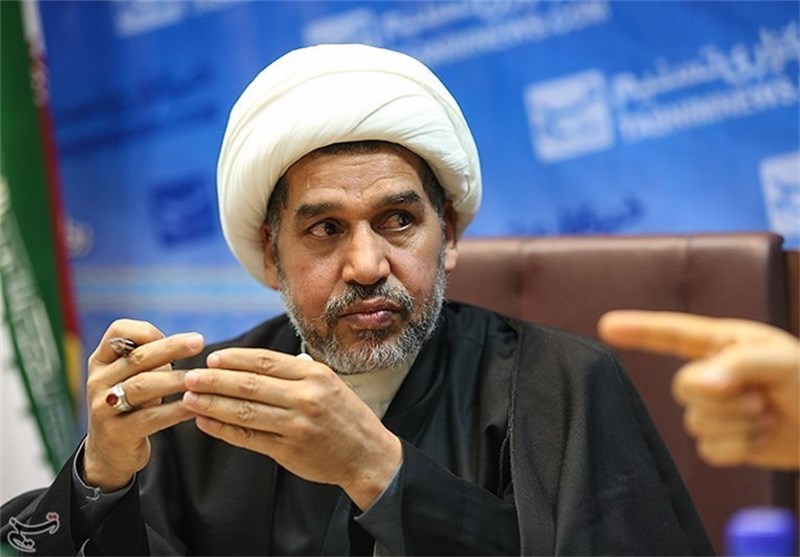 Speaking to the Tasnim News Agency, Sheikh Abdullah Saleh, the deputy secretary general of Bahrain's Islamic Action Society, offered his condolences to the martyrdom of the three young protesters and said their blood will end "the current tyranny" of the Al Khalifa regime.
The current (Bahraini) king has neared his end by the execution of the youths, the prominent cleric noted.
He went on to say that the martyrdom of the three activists have raised the spirits of the revolutionary people of the Arab country as tensions between them and security forces have increased in various areas.
Bahrain on Sunday executed three anti-regime activists over their alleged role in a 2014 bomb attack, amid widespread public anger against the death verdicts.
The regime in Manama carried out the death verdicts on Sunday in defiance of ongoing protest rallies across the kingdom.
The rallies began on Saturday and lasted into Sunday, when the outraged public marched across the capital Manama and the northeastern villages of Nuwaidrat and al-Dair after the morning prayers.
On January 9, Bahrain's Court of Cassation upheld the death penalties given to Sami Mushaima, Abbas Jamil Tahir al-Sami' and Ali Abdulshahid al-Singace over allegations of killing a member of Emirati forces who had been assisting Manama in its suppression of Bahraini protesters in the northern village of al-Daih back in March 2014. Seven other convicts have also been sentenced to life in prison in the case.
The defendants had denied the charges.
The latest wave of anti-regime protests came after Bahraini religious scholars called on the people of the tiny Persian Gulf country to pour into streets "in a bid to save the lives of the three innocent activists."