Syrian Forces Inflict Heavy Losses on Daesh in Deir Ez-Zor
TEHRAN (Tasnim) – Syrian forces and their allies pressed a fierce offensive against Daesh (ISIL or ISIS) terrorists in the eastern city of Deir ez-Zor, killing more than a dozen of them.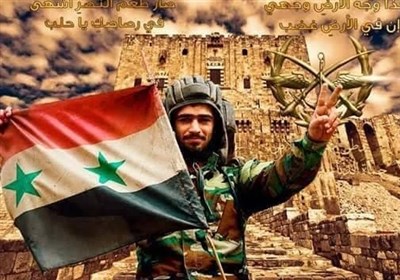 On Monday, the Syrian government forces mounted an operation against the positions of Daesh terrorists in al-Mohssen town, Deir ez-Zor, and managed to kill at least 18 militants, including Saudi and Tunisian nationals.
The terrorists' fighting positions in the areas of Panorama, al-Taim Field, Kabajeb, al-Husseinia, al-Jneina, al-Bogheilia, and al-Tharda Mountain were targeted in the process of the operation.
Syria has been gripped by civil war since March 2011 with various terrorist groups currently controlling parts of it.
According to a report by the Syrian Center for Policy Research, the conflict has claimed the lives of over 470,000 people, injured 1.9 million others, and displaced nearly half of the country's pre-war population of about 23 million within or beyond its borders.