Iran against US Presence in Astana Talks: FM
January, 17, 2017 - 18:16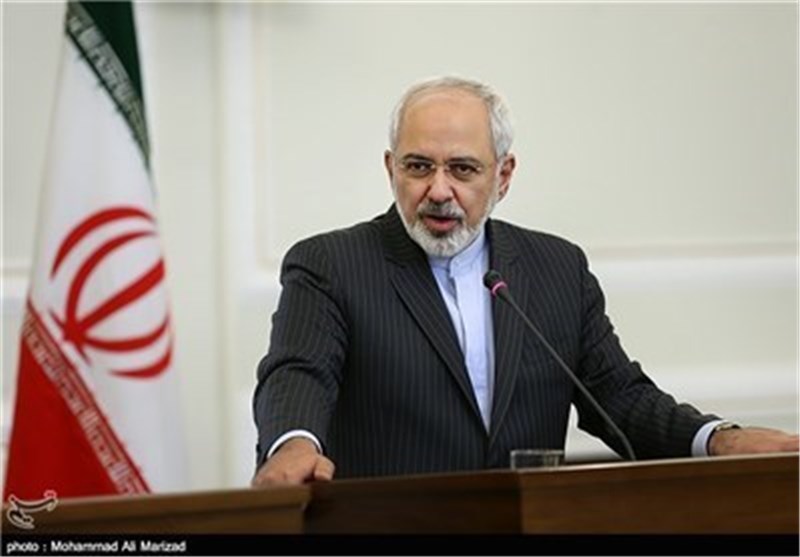 TEHRAN (Tasnim) – Iranian Foreign Minister Mohammad Javad Zarif voiced the country's opposition to participation of Washington in the Syria peace talks planned to be held in Astana, Kazakhstan, next week.
"We are opposed to US presence (in the Astana meeting)" Zarif told Tasnim on Tuesday.
"We have not invited the US and are against their presence," he added.
The remarks came after Zarif and his Russian counterpart Sergei Lavrov exchanged views on the Syria peace talks in a phone call on Monday night.
The two diplomats asked for coordinated efforts by Iran and Russia ahead of the talks.
Syria has been gripped by civil war since March 2011 with various terrorist groups, including Daesh (ISIL), currently controlling parts of it.
Diplomatic efforts to end fighting in Syria have gained momentum in recent weeks with the announcement of a ceasefire in the Arab country earlier this month.
The truce, which has been negotiated between Russia, Iran, Turkey, the Damascus government and the Syrian opposition, excludes terrorist groups such as Daesh and Jabhat Fateh al-Sham.
It will be followed by a new round of peace talks between the Syrian government and foreign-sponsored opposition groups in Astana on January 23.