Britain's May in Turkey for Talks with Erdogan
TEHRAN (Tasnim) – British Prime Minister Theresa May on Saturday met with Turkish President Recep Tayyip Erdogan, a day after a meeting in Washington with US President Donald Trump.
January, 28, 2017 - 17:17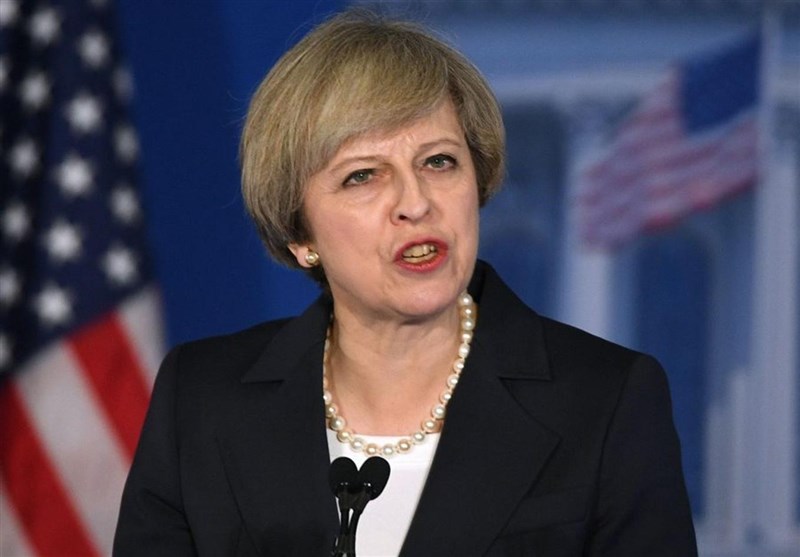 May flew overnight to Ankara by RAF Voyager jet from the US, where she and Trump proclaimed a new chapter in the trans-Atlantic "special relationship."
She arrived for talks with Erdogan to find her own image dominating television screens in the presidential palace, which were showing images of her visit to the White House on Friday.
May laughed when the president said her trip to Washington "was well-covered in Turkey."
The talks with Erdogan and Prime Minister Binali Yildirim were expected to focus on boosting trade between Turkey and Britain once the UK leaves the European Union, and on increasing cooperation over security and counterterrorism.
May, who is paying her first visit to Turkey since becoming prime minister, is under pressure at home to condemn Turkey's clampdown on civil liberties since the government crushed a coup attempt in July, the Associated Press reported.
Turkey has detained tens of thousands of people suspected of links to a movement led by US-based businessman Fethullah Gulen, whom the government accuses of orchestrating the failed attempt. More than 100,000 others have been dismissed from government jobs.
The crackdown extended to other government opponents. More than a hundred journalists and pro-Kurdish party leaders are in jail.
May laid a wreath in the red and white colors of the Turkish flag at the tomb of Mustafa Kemal Ataturk, founder of the modern Turkish Republic, before meeting Erdogan at the vast presidential palace.
She said Britain and Turkey should "renew our efforts to fulfil Ataturk's vision of peace at home and peace in the world."
Turkey has suffered multiple of deadly attacks in the past two years, carried out by the Daesh terrorist group or by Kurdish militants, including a Daesh raid on a nightclub in Istanbul during New Year's celebrations that killed 39 people.
May's office said Britain "had expressed strong support for Turkey's democracy and institutions following the coup," but also urged Turkey "to ensure that their response is proportionate, justified and in line with international human rights obligations."
Her office also said May believed it was in Britain's interest to engage with Turkey, an important NATO partner.
May and Turkish leaders are also expected to discuss the conflict in Syria and efforts to reunite Cyprus