Syria Army Recaptures 2 Neighborhoods in Homs
TEHRAN (Tasnim) – Syria's army and its allies continued to make gains in their fight against Daesh (ISIL or ISIS) terrorists in the central province of Homs, retaking several areas from the clutches of Takfiri militants.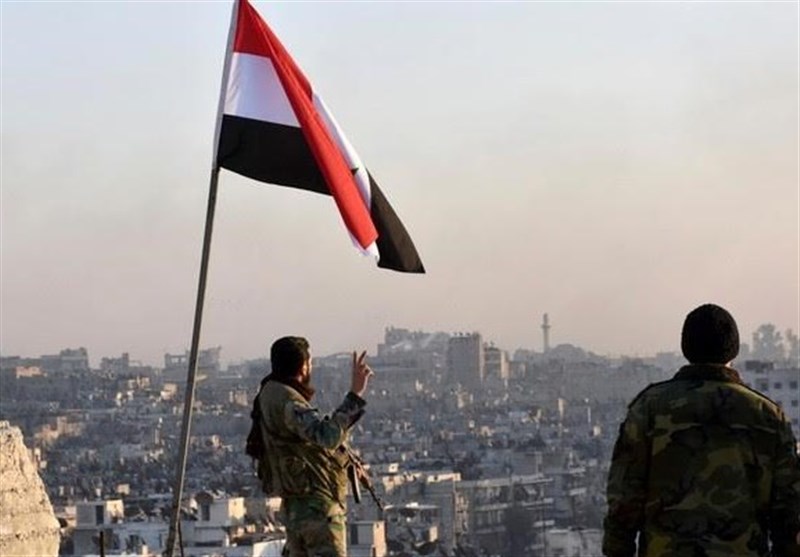 On Monday, Syrian forces, backed by the Arab country's artillery and warplanes, seized control over the areas of Abu Tawala and Boyout Jarbou al-Izzo after fierce clashes with Daesh militants in the T4 district, Syria's official news agency, SANA, reported.
Scores of the terrorists were killed and injured during the clashes.
Separately, the Syrian forces targeted the gathering centers of the Daesh terrorists in al-Maqaber area in the western province of Deir ez-Zor, leaving large groups of them dead and injured.
Additionally, the army launched several attacks against militants in the areas of al-Salehiya, al-Bogheilia, al-Ummal and al-Mohandiseen south of the province, killing or injuring dozens of them.
Syria has been gripped by civil war since March 2011 with various terrorist groups, including Daesh, currently controlling parts of it.
According to a report by the Syrian Center for Policy Research, the conflict has claimed the lives of over 470,000 people, injured 1.9 million others, and displaced nearly half of the country's pre-war population of about 23 million within or beyond its borders.