Brexit Bill Vote: Article 50 Legislation Clears First Hurdle in Commons
TEHRAN (Tasnim) – British MPs overwhelmingly backed the bill to allow the Prime Minister to trigger Article 50 - the start of the formal process of leaving the EU.
February, 02, 2017 - 12:05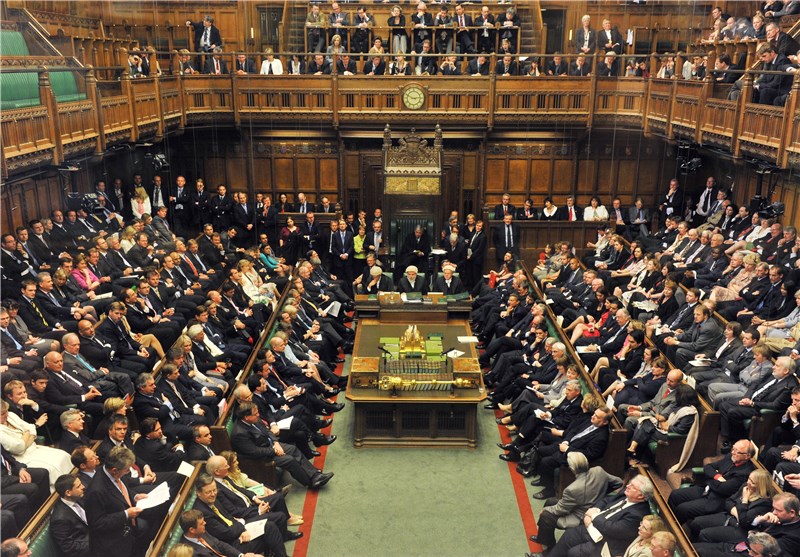 In what was politicians' first chance to vote on the Brexit legislation, the House of Commons supported it despite opposition from the SNP, Liberal Democrats, 47 Labor rebels and one Tory MP, Ken Clarke.
It passed by 498 votes to 114, a majority of 384, and Britain's exit from the EU has now moved a step closer.
Labor leader Jeremy Corbin had ordered his MPs to back the bill but less than an hour before voting, two members of the shadow cabinet, Dawn Butler and Rachael Maskell, resigned so they could defy him.
Ex-shadow environment secretary Maskell told Sky News that in the referendum her York constituents overwhelmingly backed staying in the EU and "nobody in this country supported a Theresa May Brexit, a hard Brexit, that's going to take us out of the single market".
"That question was never on the ballot paper and therefore I felt it was wrong to support the Government today," she said.
A spokesman for Corbyn said: "Labor MPs voted more than three to one in favor of triggering Article 50.
"Now the battle of the week ahead is to shape Brexit negotiations to put jobs, living standards and accountability center stage. Labor's amendments are the real agenda."