Trump Ban Blocks Top Iraqi General from Visiting Family
TEHRAN (Tasnim) – An Iraqi general who is spearheading elite forces in the fight against the Daesh (ISIL or ISIS) terrorist group in Mosul was denied entry to the United States because of the recent "Muslim travel ban".
February, 02, 2017 - 16:31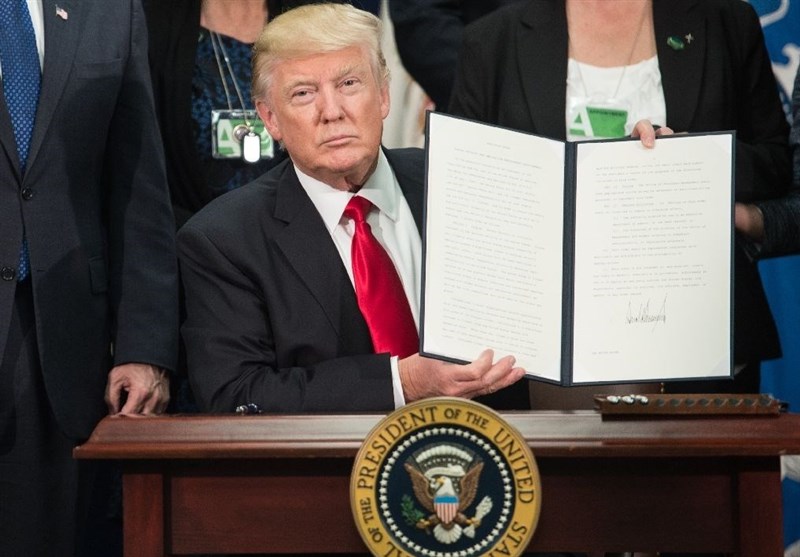 Talib al-Sheghati, who heads Iraq's Counter-Terrorism Service, said that US President Donald Trump's executive order has blocked him from visiting his family, who live in the US for their safety.
"I have been fighting terrorism for 13 years and winning… now my kids are now asking if I'm a terrorist?" Sheghati said, the New Arab reported.
"This ban needs to be reviewed," he said, adding: "We thought we were partners with our American friends, and now we realize that we're just considered terrorists."
"There are many American troops here in Iraq… after this ban how are we supposed to deal with each other?" the Staff General added.
Trump's controversial executive order bars refugee arrivals for at least 120 days and suspends visas from seven Muslim-majority countries - Iran, Iraq, Libya, Somalia, Sudan, Syria and Yemen - for 90 days.
The ban has sparked global mass protests and was swiftly condemned by the United Nations and countries including Germany and France.
Former CIA Director David Petraeus on Wednesday told lawmakers that Sheghati has not been able to meet in person with officers from US Central Command.
The command in Tampa, Florida, oversees US military operations against Daesh militants in Iraq and Syria.
But Petraeus failed to dispute the need for Trump's order, arguing the long-term effects of the policy will be determined by whatever changes are made to the immigration system.
Last month, Sheghati announced that Iraq's military had taken "full control" of the entire eastern side of Mosul after routing Daesh militants, three months after an offensive was launched against the extremist bastion.