Iranian Police Prepared to Ensure Security of Friday Rallies: Commander
TEHRAN (Tasnim) – Iran's Police Chief Brigadier General Hossein Ashtari made assurances that all of his forces across the country would be on high alert to provide security for nationwide rallies scheduled for Friday to mark the anniversary of the Islamic Revolution's victory in 1979.
February, 08, 2017 - 13:38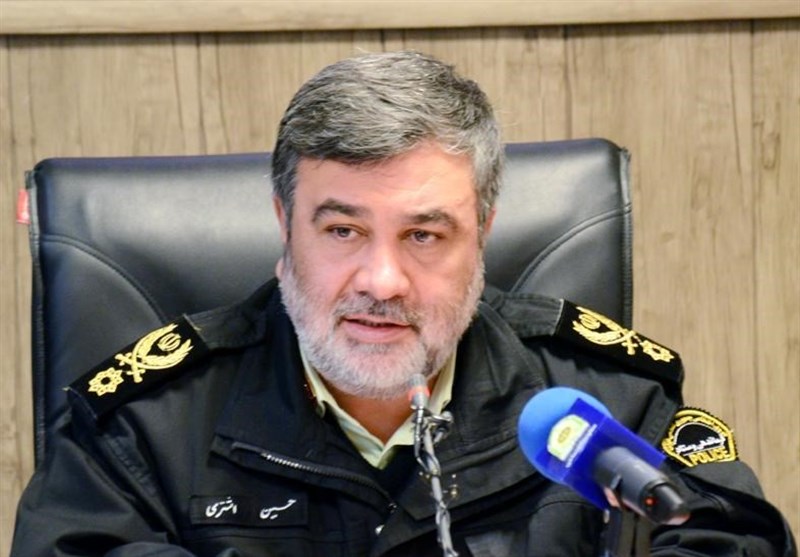 Based on its inherent duty, the Law Enforcement Force has taken preliminary measures and made initial preparations for the glorious rallies on Friday, Brigadier General Ashtari said on Wednesday.
Given the police's duty to ensure the security of the massive rallies and handle traffic, all police forces will be on full alert on Friday, he added.
Every year, millions of Iranian people of different social strata, carrying flags and banners in support of the Islamic Republic, pour into the streets in nationwide mass rallies to commemorate the anniversary of the Islamic Revolution victory.
In the capital, Tehran, the Azadi (liberty) Square swarms with enthusiastic demonstrators who gather to cherish the memory of the victory.
People also chant anti-US and anti-Israeli slogans during the mass rallies.
The Iranian nation toppled the US-backed Pahlavi regime on February 11, 1979, ending the 2,500 years of monarchy in the country.