Saudi Air Force Uses Scottish Smart Bombs in Yemen: Report
TEHRAN (Tasnim) - A recent report has disclosed that Scottish-made Pave way IV laser-guided smart bombs were dropped in Yemen by UK-trained Saudi air force as the Riyadh regime pushes ahead with its atrocious bombardment campaign against its conflict-ridden southern neighbor.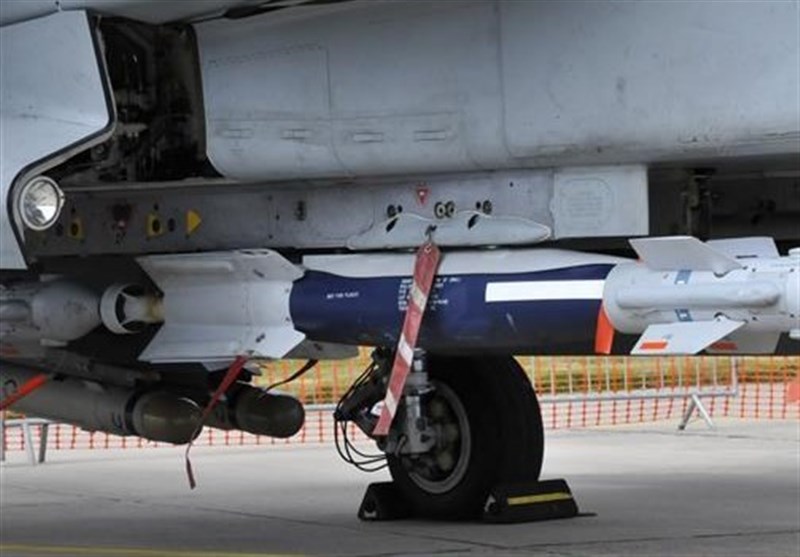 Evidence submitted during a legal case into the United Kingdom's arms sales to Saudi Arabia reveals that the Royal Air Force (RAF) trained the Saudi aerial warfare force how to use Pave way IV bombs, English-language Scottish Daily Record newspaper reported on Sunday.
The bomb, manufactured at a factory in Fife council area of Scotland that is owned by arms giant Raytheon UK, is a guidance kit based on the existing Enhanced Pave way II Enhanced Computer Control Group (ECCG). It incorporates a modified Mk 82 general-purpose bomb with increased penetration performance, Press TV reported.
The legal challenge was raised against the British government by Campaign against Arms Trade.
During the case, Peter Watkins, the director general of Security Policy at the British Ministry of Defense, said the UK trained Saudi air force personnel in Britain and in Saudi Arabia.
"In the context of their air operations, this has included training them in the use of specific precision-guided munitions, such as Pave way IV and Storm Shadow, and aircraft," he said.
The documents handed in during the legal case also expose that only a "very, very small" number of Saudi airstrikes were tracked and the UK government knew little about the Saudis' targeting practices.
The report came on the same day that Saudi Boeing AH-64 Apache attack helicopters fired 27 missiles at Midi district in the northwestern Yemen province of Hajjah, though no immediate reports about possible casualties and the extent of damage caused were available.
Saudi warplanes also bombarded al-Moafei village in Nihm district of the western-central province of Sana'a. No reports of casualties were available.
Saudi warplanes carried out three airstrikes against the city of Sirwah, which lies about 120 kilometers east of the capital, Sana'a, with no immediate word on possible casualties.