Iranian VP: Remarks by Novice Saudi Diplomats to Harm Riyadh's Interests
February, 28, 2017 - 13:01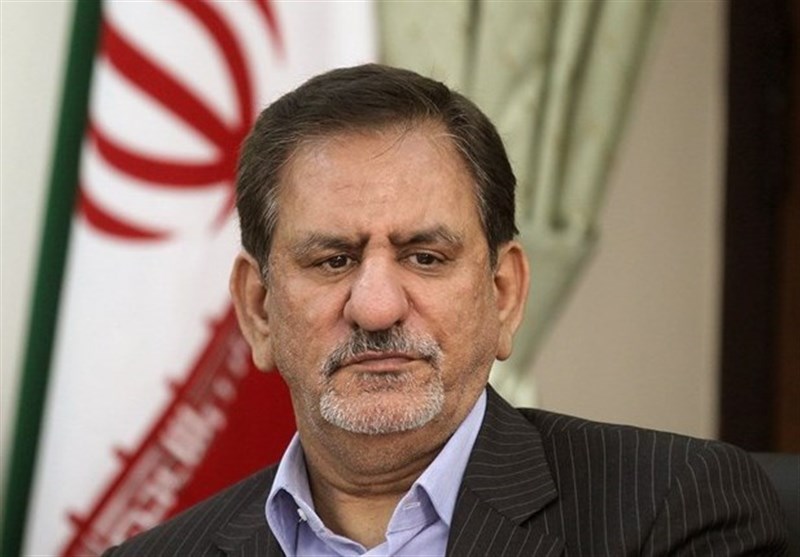 TEHRAN (Tasnim) – Iranian First Vice-President Eshaq Jahangiri slammed recent anti-Tehran remarks made by the Riyadh regime, saying the comments are made by some "rookie groups" that have come to power in the Arab kingdom.
"Saudi Arabia and others in the region are not in a position to seek tension with Iran," Jahangir said in a televised program on Monday night.
"Also" he added "The Islamic Republic is not interested in tensions (with the regional countries) and is willing to improve its relations with them."
"Unfortunately, in some countries, including Saudi Arabia, some rookie groups have come to power that do not know much about their boundaries, history, and geography," the vice-president said.
He further emphasized that these groups make some comments that are not in their interests, adding that however, Iran graciously overlooks their comments because the relations is not supposed to become tense further."
Jahangiri also expressed the hope that the countries would also notice Iran's approach and give up their stance against the Islamic Republic.
The comments came after Saudi Foreign Minister Adel al-Jubeir and Israel's Avigdor Lieberman delivered harsh speeches against Iran in the MSC in Germany.
The Zionist regime's official even sought to support the Riyadh regime, alleging that Iran had an ultimate objective of undermining Saudi Arabia in the Middle East.
Ties between Tehran and Riyadh have strained in recent years after their conflicting views on regional developments, particularly on Yemen and Syria, became more noticeable.
The relations further deteriorated after a crush of pilgrims in Mina, near Saudi Arabia's Mecca, in September 2015 killed 465 Iranians.
Tehran has blamed the deaths on the Al Saud's mismanagement of the Hajj pilgrimage and criticized Riyadh for "lack of cooperation" on restoring the rights of families of the victims.