Iranian FM, CIS Envoys Discuss Bilateral Ties
TEHRAN (Tasnim) – Iranian Foreign Minister Mohammad Javad Zarif and the ambassadors of the Commonwealth of Independent States (CIS) to Iran exchanged views on a range of issues, including ways to boost bilateral relations in all spheres.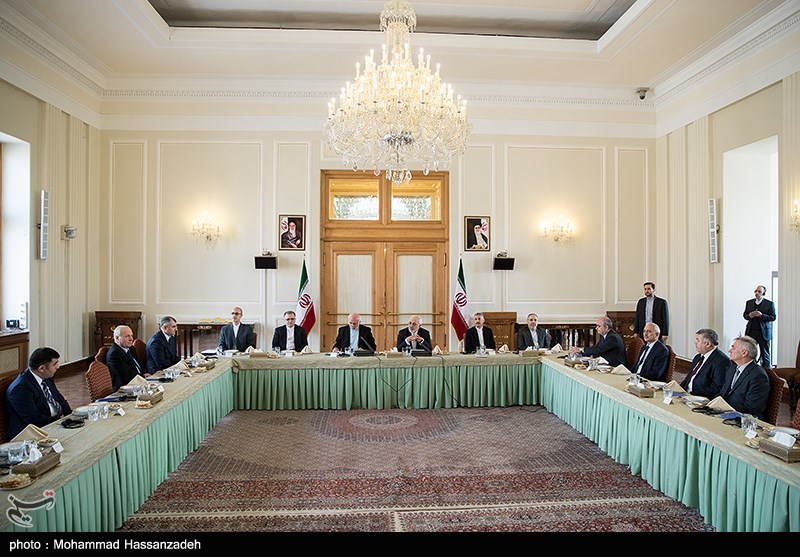 Speaking at the meeting held in Tehran on Saturday, Zarif offered his congratulations to the ambassadors over the anniversary of the establishment of relations between Iran and the CIS members and said Iran regards the security and stability of the countries as its own security and stability.
"Since the beginning of the independence of (the CIS members), the Islamic Republic of Iran offered its facilities to the neighbors and friends to help boost their stability, prosperity, and security," he said.
The Iranian top diplomat further highlighted various areas of economic cooperation between the two sides and said closer cooperation in energy sectors can turn the region into one of the most stable regions in Asia and the energy hub of the world.
Seeking to promote cooperation among former members of the Soviet Union, the CIS alliance began in December of 1991.
The CIS helps to coordinate trade, defense, finance and governance among the member states. The dissolution of the Soviet Union and the adoption of the CIS by the newly independent countries marked the end of the Cold War.