Foreign Ministry Rejects Bahrain's Anti-Iran Allegations
TEHRAN (Tasnim) – Iran's Foreign Ministry slammed as "baseless" the allegations raised by Bahrain that suspected members of a terror cell it has arrested recently have had links with Iran, saying such accusations by the "oppressive" Al Khalifa regime would not solve the Persian Gulf nation's crisis.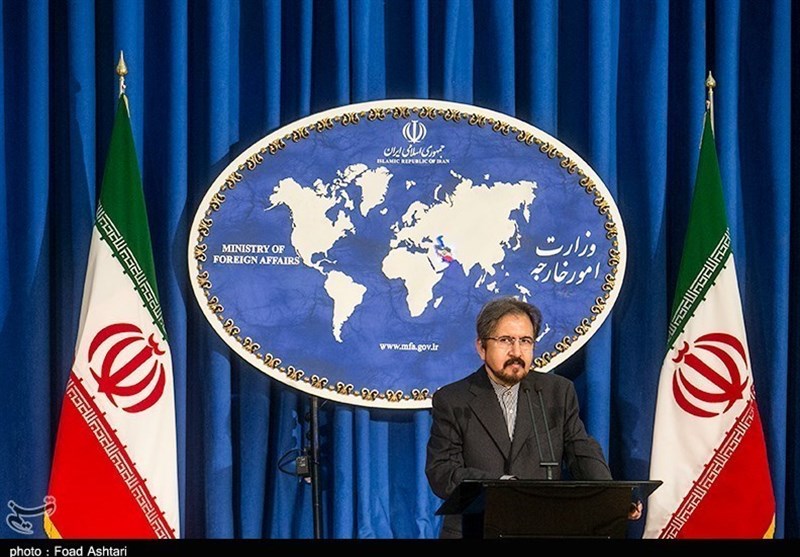 Iranian Foreign Ministry Spokesman Bahram Qassemi described the Manama government's occasional moves to link popular protests in the Persian Gulf country with Iran as a sign of the Bahraini rulers' failure to resolve their internal problems and cope with the civil and peaceful demands of citizens.
His comments came after the Manama government said in a statement on Saturday that it has arrested 25 suspected members of a terror group allegedly backed by Iran on the island nation.
In response, Qassemi said the attempts to put the blame on the others is a common method employed by all "oppressive regimes" getting into trouble with their people.
The spokesman finally recommended the Al Khalifa government to replace "worn-out methods and insistence on security approaches" with justice, sincerity and upholding moral values in treating with the Bahraini people.
Bahrain, a close ally of the US in the Persian Gulf region, has been witnessing protests against the ruling Al Khalifa dynasty since early 2011, with Manama using heavy-handed measures in an attempt to crush the demonstrations.
Scores of Bahrainis have been killed and hundreds of others injured and arrested in the ongoing crackdown on the peaceful demonstrations.
Amnesty International and many other international rights organizations have frequently censured the Bahraini regime for the rampant human rights abuses against opposition groups and anti-regime protesters.