UN Tourism Boss Blasts Trump's Travel Ban, Praises Iran
TEHRAN (Tasnim) - The head of a United Nations agency that promotes tourism has joined a chorus of criticism directed at President Trump's travel executive order, calling it an "ill-conceived" action that will lead not to enhanced security but increased tension.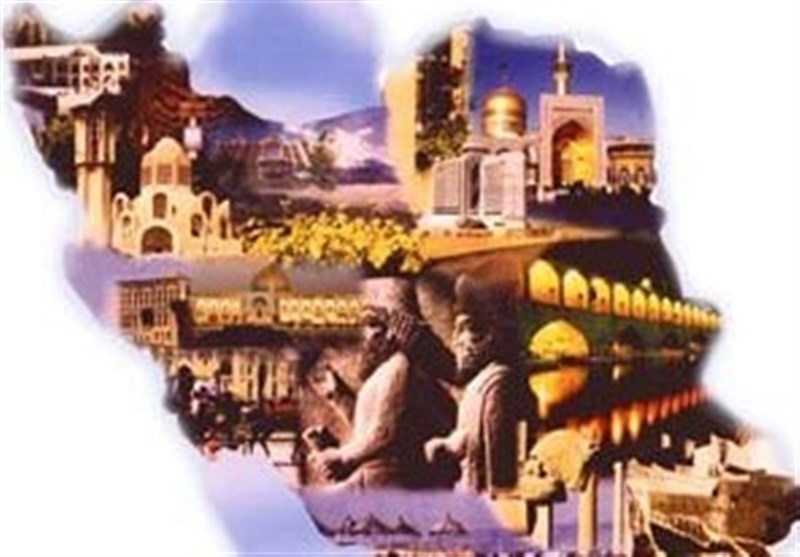 Addressing the world's largest travel trade fair in Berlin this week, World Tourism Organization (UNWTO) Secretary-General Taleb Rifai said that promoting safe travel "does not mean stigmatizing, oppressing or excluding communities and minorities, by building walls or banning people from travelling, which is bending to what terrorists want – to end a free world."
The remarks by Rifai, a Jordanian, echo a statement he issued when Trump issued an initial travel order in late January, barring entry to the US for 90 days by citizens of seven terror-prone countries – Syria, Iraq, Iran, Somalia, Sudan, Libya and Yemen.
At the time the UNWTO chief said that "isolationism and blind discriminatory actions will not lead to increased security but rather to growing tensions and threats."
Rifai added that the travel order would also affect the image of the United States, making it less likely foreign tourists would want to visit, CNSNews reported.
"The image of a country which imposes travel bans in such a hostile way will surely be affected among visitors from all over the world and risk dumping travel demand to the U.S.A.," he said.
Implementation of Trump's Jan. 27 order was held up by federal courts, and the president this week issued a new one, with amendments including the removal of Iraq from the list of affected countries.
Speaking in Berlin, Rifai said international tourism was facing a host of challenges – "natural disasters, economic crisis, wars, increasing assaults on human rights, the daily suffering of those obliged to flee their homes, and the slow-burning threat of climate change."
He said the world was living in "times when we wake up every other day with the threat of terrorism at our doorstep and the glooming numbers of unemployment. Times of isolationism and ill-conceived actions like travel bans, which do not lead to increased security but just to growing tension."
But, "despite all these complex and interlinked challenges, despite acts against the freedom of travel, the power of tourism continues to shine through the darkness," Rifai said. "In 2016, international tourism grew by 4 percent, the seventh consecutive year at above average rates."
Iranian media outlets reported that, after Rifai's address at the ITB Berlin (Internationale Tourismus-Börse), he met with the head of Iran's government-funded culture and tourism institution, and used the opportunity to criticize Trump and praise Iranian President Hasan Rouhani.
"Rifai noted that the Iranian president invites the world people to travel to his country, while the US president bans the people of other countries from visiting America," the media reports said.
In fact, Iranian Foreign Minister Javad Zarif announced after Trump's initial travel order that Iran would take "reciprocal measures," and it subsequently stopped issuing entry visas for Americans wanting to visit. (After US courts held up the executive action, Iran made an exception for the US wrestling team to attend a tournament last month.)
Zarif's deputy, Majid Takht-Ravanchi, confirmed this week that the ban on visas for US citizens remains in place.
Queries sent to UNWTO about Rifai's reported remarks in his meeting with the Iranian official brought no response by press time.
Rifai's spokeswoman was also asked to comment on Iran's decision to stop issuing visas to Americans in response to Trump's travel ban.
The UNWTO is one of 15 "specialized agencies" of the United Nations. With headquarters in Madrid, Spain, it has 157 member states, and describes as its mission "the promotion of responsible, sustainable and universally accessible tourism."