Iran Dismisses Arab League's Groundless Allegations
TEHRAN (Tasnim) – Iran's Foreign Ministry spokesman recommended the Arab League to stop wasting the time to make recurring, baseless allegations against Iran, which he described as "futile attempts" by certain members to get out of a quagmire made at their own hands.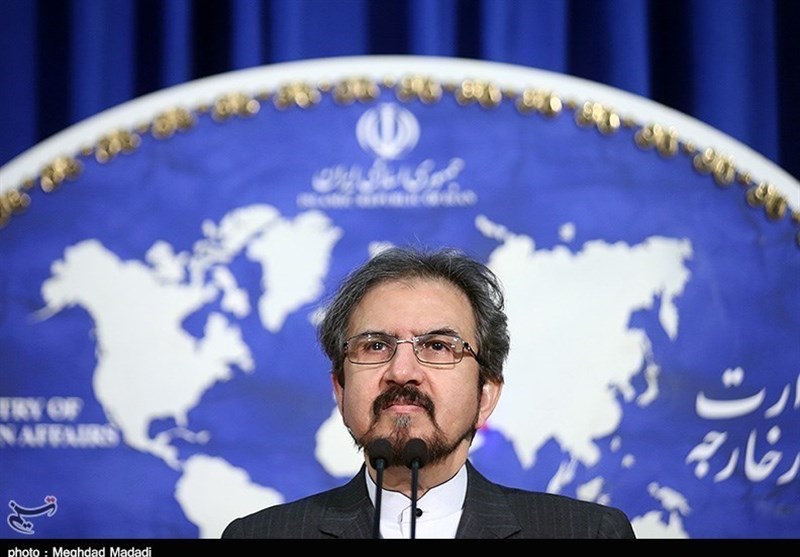 Bahram Qassemi on Friday categorically dismissed the anti-Iran allegations raised in the most recent statement of the Arab League's foreign ministers.
It came after a resolution at the 147th session of Arab League Foreign Ministers Council on Tuesday, held in Cairo, accused Iran of continuous interventions upsetting security and stability in Yemen.
In response, Qassemi underscored, "The Islamic Republic of Iran has never interfered in the internal affairs of any country, and basically, it does not feel any need to do so."
The spokesman also slammed such baseless claims against Iran as a tactic by certain Arab League members to pin the blame for their own internal troubles on the others and as an attempt to get rid of a quagmire they themselves have created and are now stuck in.
The Arab League had better be mindful that spending time to raise such recurring accusations against Iran would separate the league from its raison d'être, he added.
Qassemi also derided as "bogus" the Arab League's remarks about the three Iranian Persian Gulf islands of Greater Tunb, Lesser Tunb, and Abu Musa, stressing that Iran's sovereignty over the three islands is an "irrefutable and eternal" fact.