US to Realize JCPOA Implementation 'Best Option': Iran's Zarif
TEHRAN (Tasnim) – Iranian Foreign Minister Mohammad Javad Zarif highlighted the ineffectiveness of US-led sanctions against Tehran, stressing that the US government will come to realize that implementation of the 2015 nuclear deal is the best option for all sides.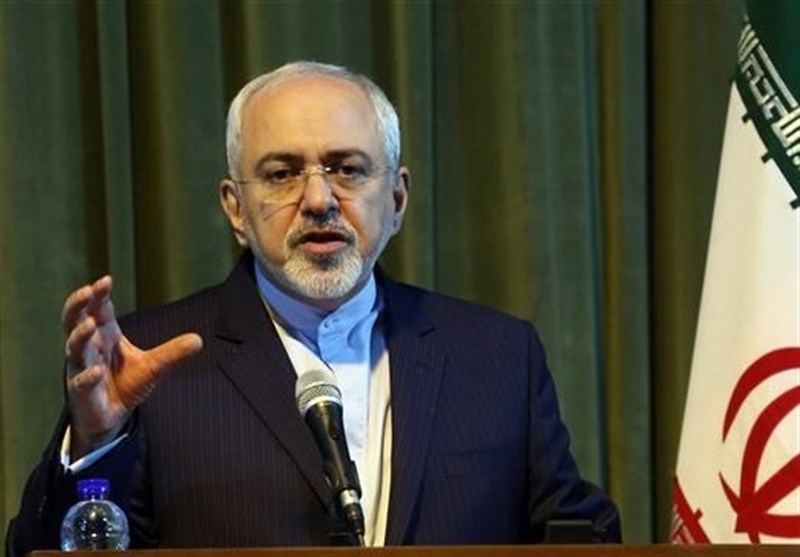 "The US will realize that the best option would be (continued) implementation of the nuclear deal", he told the Lebanon-based al-Mayadeen TV channel on Wednesday.
Zarif also described imposing economic sanctions against the Islamic Republic as a "futile" policy.
Iran and the Group 5+1 (Russia, China, the US, Britain, France and Germany) reached the nuclear deal, also known as the Joint Comprehensive Plan of Action (JCPOA), in July 2015 and implemented it in January last year.
Since the historic nuclear agreement was signed in Vienna, Israel and Saudi Arabia have made every attempt to scuttle it, Zarif added.
The Iranian minister further said Israel's arsenal of nuclear weapons is the main threat to the world.
"The Zionist regime of Israel is the biggest nuclear threat both to the region and the world," he said.
The Tel Aviv regime, which pursues a policy of so-called deliberate ambiguity about its nuclear bombs, is estimated to have 200 to 400 nuclear warheads in its arsenal. The regime has refused to allow inspections of its military nuclear facilities or to sign the nuclear Non-Proliferation Treaty.
Elsewhere in the interview, Zarif described Turkey as an "important neighbor" of Iran, urging Ankara, nonetheless, to stop arming and funding the terrorist groups operating in the region.
Turkey is said to be among the main supporters of militant groups in Syria and stands accused of training and arming Takfiri elements and facilitating their passage into the country.