Yemeni Forces Pound Saudi Positions with Artillery Shells
TEHRAN (Tasnim) – The Yemeni army and allied fighters from the Popular Committees shelled two military bases inside Saudi Arabia, inflicting major losses on the kingdom's military.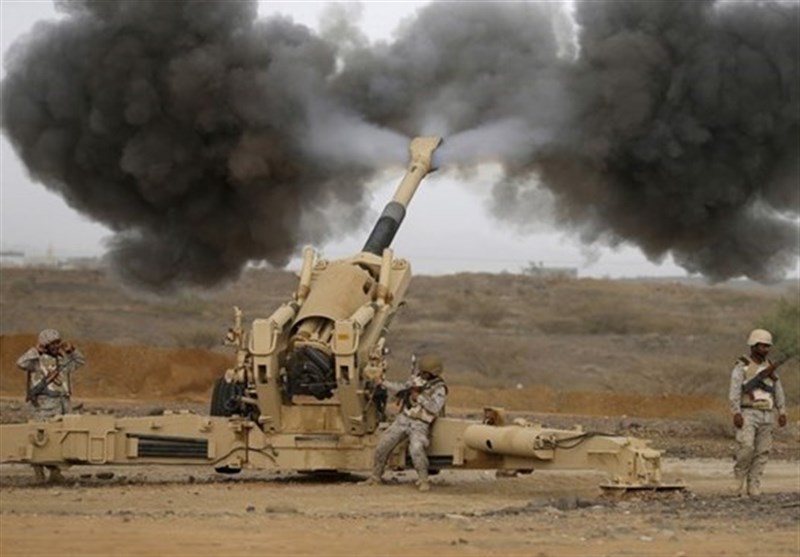 The artillery attacks were launched against Saudi positions in the kingdom's southern Najran Province, Lebanon's al-Mayadeen news network reported Thursday.
During the shelling, dozens of Saudi soldiers were killed and injured.
In a separate development, Yemeni troops repelled a multi-pronged offensive by militiamen loyal to fugitive former president Abd Rabbuh Mansur Hadi in Yam mountainous area in northern Sana'a, killing and injuring scores of them.
The Saudi-backed militants also suffered serious setbacks in northwestern Yemen after they failed to sneak into Sabreen district in al-Jawf province.
Large groups of the militants were also gunned down by Yemeni snipers amid clashes between the Arab country's forces and the mercenaries.
In addition, the Yemeni popular forces fired two missiles at the gathering centers of Saudi solders in al-Khadra border crossing in retaliation for bombardments by a Saudi-led military coalition that has killed thousands of Yemeni civilians over the past two years.
They also managed to repel an attack by Saudi soldiers and pro-Hadi forces near al-Aleeb district in Najran province.
Since March 2015, Saudi Arabia and some of its Arab allies have been carrying out deadly airstrikes against the Houthi Ansarullah movement in an attempt to restore power to the fugitive former President Abd Rabbuh Mansour Hadi, a close ally of Riyadh.
According to the United Nations humanitarian coordinator for Yemen, Jamie McGoldrick, the Saudi military campaign has claimed the lives of 10,000 Yemenis and left 40,000 others wounded.
Local sources say the Saudi war has so far claimed the lives of at least 11,400 Yemenis.