Cleric Hits Back at Saudis for Anti-Iran Comments
TEHRAN (Tasnim) – A senior Iranian cleric derided the accusations of Iran sponsoring terrorism raised by Saudi Arabia's foreign minister, saying the kingdom should be held accountable for the massacre of civilians in Yemen.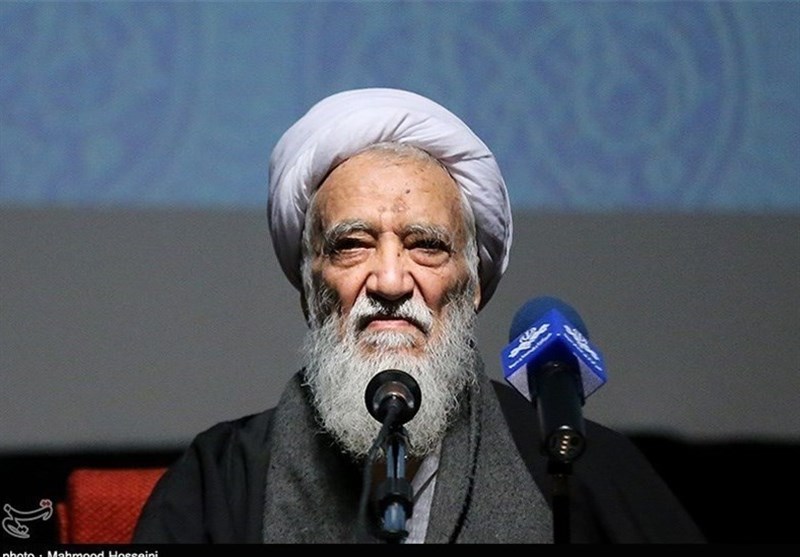 Addressing worshippers in Tehran on Friday, Ayatollah Mohammad Ali Movahedi Kermani said Saudi Foreign Minister Adel al-Jubeir had better realize that the tyrannical and oppressive conducts are going to destroy the Saudi regime, instead of accusing Iran of seeking to eliminate the kingdom.
How would the Saudi monarchs explain the killing of women and children and the bloodshed they have caused in Yemen in their military campaign, the cleric asked.
He also noted that Saudi Arabia is not the only side to be blamed, but the international organizations have also lost their credibility by remaining silent on the crimes committed against Muslim people in Myanmar, Yemen, Syria, and Iraq.
The cleric also reaffirmed Iran's commitment to supporting the oppressed people.
Since March 2015, Saudi Arabia and some of its Arab allies have been launching deadly airstrikes on Yemen in an attempt to restore power to the fugitive former President Abd Rabbuh Mansour Hadi, a close ally of Riyadh.
Nearly 11,000 Yemenis, including women and children, have lost their lives in the deadly military campaign.