JCPOA Should Serve Resistance Economy: Iran's Zarif
TEHRAN (Tasnim) – A top priority for Iran's Foreign Ministry is to make the most of the Joint Comprehensive Plan of Action (JCPOA) to achieve the country's economic purposes in the context of the Resistance Economy grand plan, Foreign Minister Mohammad Javad Zarif announced.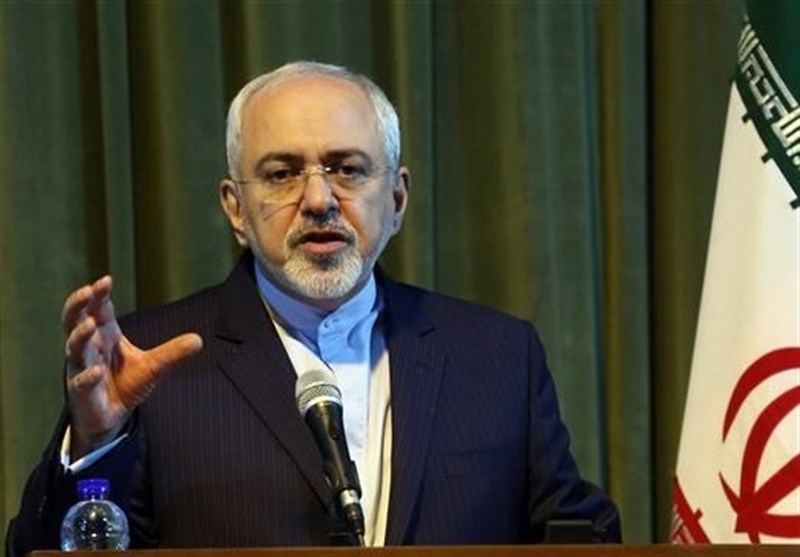 In a meeting with Foreign Ministry personnel in Tehran on Monday, Zarif specified the list of priorities in his ministry's agenda for the new Iranian year, which began on March 21.
He underlined that the JCPOA, a nuclear agreement between Iran and the Group 5+1 (Russia, China, the US, Britain, France and Germany), should be implemented in such a way to work towards the economic goals of Iran in the current year.
In a message on the occasion of Nowruz on the first day of spring, Leader of the Islamic Revolution Ayatollah Seyed Ali Khamenei named the new Iranian calendar year as the "Year of Economy of Resistance: Production and Employment".
Elsewhere in his speech, Zarif said the JCPOA implementation should boost Iran's economy by easing the import of science and technology, investment and tourists, as well as encouraging the export of non-oil goods, technical and engineering services, and skilled labor force.
Iran and the Group 5+1 (also known as the E3+3) reached a conclusion over the text of the JCPOA on July 14, 2015. The accord took effect in January 2016 and was supposed to terminate all nuclear-related sanctions against Iran all at once, but its implementation has been hampered mainly due to US policies.