UN Security Council to Hold Meeting on Idlib Attack
TEHRAN (Tasnim) - The US ambassador to the United Nations said the UN Security Council (UNSC) would hold an emergency meeting on Wednesday to discuss the fatal assault in Syria's Idlib Province.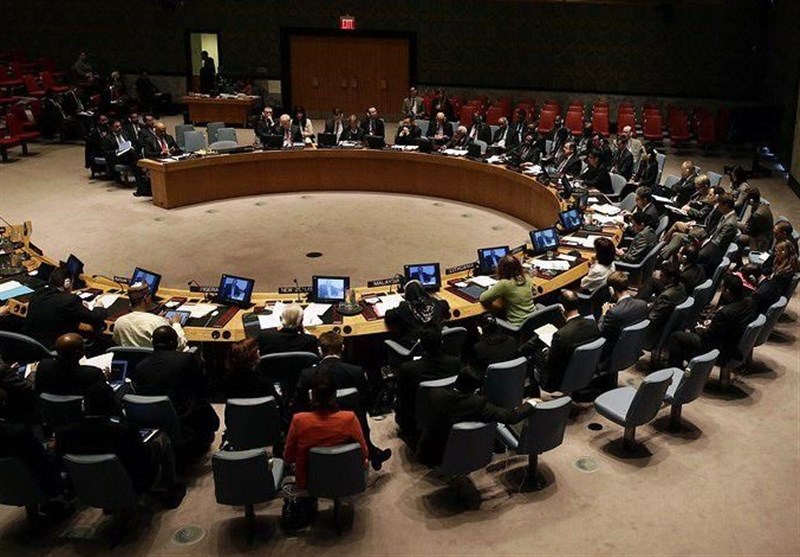 Nikki Haley made the announcement in response to a request from Britain and France for an emergency council session.
Meanwhile, a commission affiliated to the UN Human Rights Council, whose mission is to investigate rights violations in the Arab country, said it had launched a probe into the suspected chemical attack in Idlib Province.
"Reports suggesting that this was a chemical weapons attack are extremely concerning. The commission is currently investigating the circumstances surrounding this attack including the alleged use of chemical weapons," the Independent International Commission of Inquiry on the Syrian Arab Republic made the announcement in a statement.
It further noted that the use of chemical weapons as well as any deliberate targeting of medical facilities "would amount to war crimes and serious violations of human rights law."
"It is imperative for perpetrators of such attacks to be identified and held accountable," it added, Press TV reported.
Syria's opposition claimed that Tuesday's attack was caused by an airstrike carried out either by the Syrian government or Russian warplanes.
Russia's Defense Ministry has categorically rejected the claim, saying, "Russian air force planes haven't dealt any strikes on Khan Shaykhun in … Idlib."
Separately on Tuesday, UN Special Envoy for Syria Staffan de Mistura denounced the chemical attack as "horrific," adding that it was launched from the air.
"What we have understood, it was a chemical attack and it came from the air," De Mistura said in a joint press conference with EU foreign policy chief, Federica Mogherini, on the sidelines of an international conference on Syria in Belgian capital, Brussels.
There should be a "clear identification of responsibilities and accountability," the UN envoy pointed out, emphasizing that every time there was a sign of progress in Syria peace talks, someone always tried to sabotage it.
"Every time we have a moment in which the international community is capable of being together, there is someone, somehow that tries to undermine that feeling of hope by producing a feeling of horror and outrage," he said.
Mogherini, for her part, said the Idlib attack was a reminder that the situation on the ground in Syria "continues to be dramatic."
Since March 2011, Syria has been gripped by militancy it blames on some Western states and their regional allies. Russia has been assisting the Syrian army in its counter-terrorism operations.
Washington has been leading a bombing campaign in Syria against what are said to be Daesh terrorists inside the country since September 2014 without any authorization from Damascus or a UN mandate. The strikes have led to a high number of civilian deaths.