Iranian, Russian Top Military Commanders Blast US Aggression on Syria
TEHRAN (Tasnim) - Chief of Staff of the Iranian Armed Forces Major General Mohammad Baqeri and his Russian counterpart, Valery Vasilevich Gerasimov said the US recent missile attack on a Syrian airbase was blatant aggression against an independent state.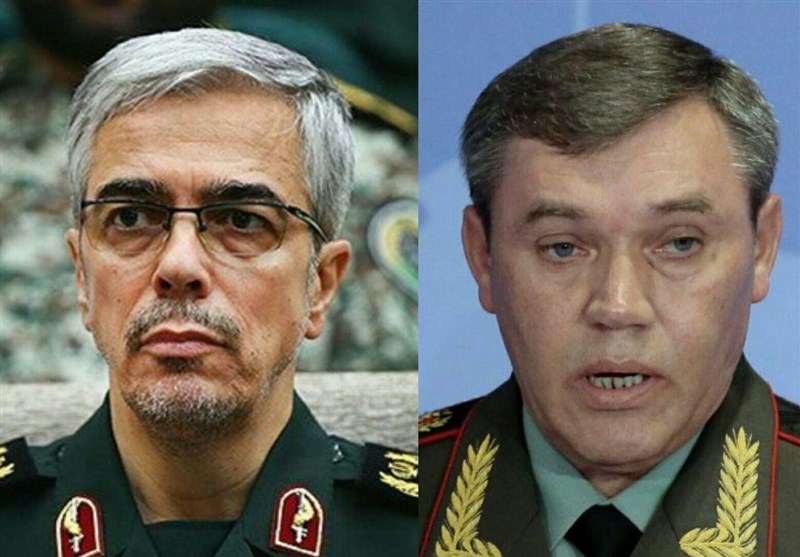 In a telephone conversation on Saturday, the two top military officials said pre-planned US missile strikes against Shayrat airbase were aimed at hindering its recent military gains and boosting the morale of terrorists and their allies.
They also expressed their respected countries' resolve to fight Takfiri (extremist) terrorism and vowed to step up anti-terror operations in cooperation with the Syrian government until the complete defeat of terrorists and their allies.
Major General Baqeri for his part said Iran and Russia should cooperate with the Syrian government and army in their counter-terrorism efforts.
He also expressed sympathy with the Russian nation and government and also armed forces over the recent terrorist attack in Saint Petersburg metro station in which 14 people were killed.
The conversation came a day after the US military attacked the Syrian government's Shayrat Airfield near Homs with 59 tomahawk missiles.
Officially announcing the strike, US President Donald Trump claimed that the targeted airfield had launched the chemical attack on the rebel-held area in Idlib.
Earlier on Thursday, Syrian Foreign Minister Walid Muallem said the country's armed forces "did not and will not" use chemical weapons, even against extremist groups.
Syria has been gripped by civil war since March 2011 with various terrorist groups, including Daesh (also known as ISIS or ISIL), currently controlling parts of it.