VP: Iran Supports Persian Gulf-Black Sea Link Project
TEHRAN (Tasnim) – Iranian First Vice-President Eshaq Jahangiri expressed the country's readiness to help the establishment of a transit corridor linking the Persian Gulf to the Black Sea, saying the major project will facilitate trade between Iran and Georgia too.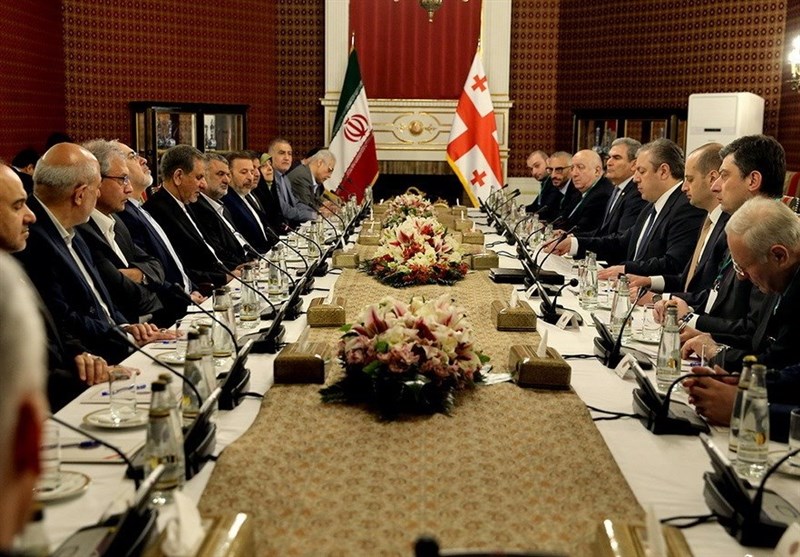 Speaking at a meeting of Iran-Georgia high-ranking delegations in Tehran on Saturday, Jahangiri described freight services as major ground for cooperation between the two neighbors.
Iran is ready to help complete and implement the major project linking the Persian Gulf to the Black Sea, he added.
Highlighting the advantages of the transit route, Jahangiri said some other major countries, such as India and Malaysia, are also eager to use the route to export their goods.
He further called for efforts to facilitate freight transport between Iran and Georgia by resolving the problems of truck drivers from the two countries, saying it will boost trade between Tehran and Tbilisi.
For his part, head of the Georgian delegation, Prime Minister Giorgi Kvirikashvili, voiced Tbilisi's preparedness to sign a free-trade agreement with Iran in order to enhance economic cooperation.
After the meeting, the two sides signed five memorandums of understanding on closer interaction in agriculture, sports activities, information and communications technology, as well as establishment of a refinery complex in Georgia.
The Georgian premier's trip to Tehran comes a few days after Iranian Foreign Minister Mohammad Javad Zarif paid a visit to Tbilisi in a tour of regional countries.