FIFA Beach Soccer World Cup: Iran Advances to Semis
TEHRAN (Tasnim) - Iran qualified for its first ever FIFA Beach Soccer World Cup semi-final with a thrilling win in extra time against Switzerland.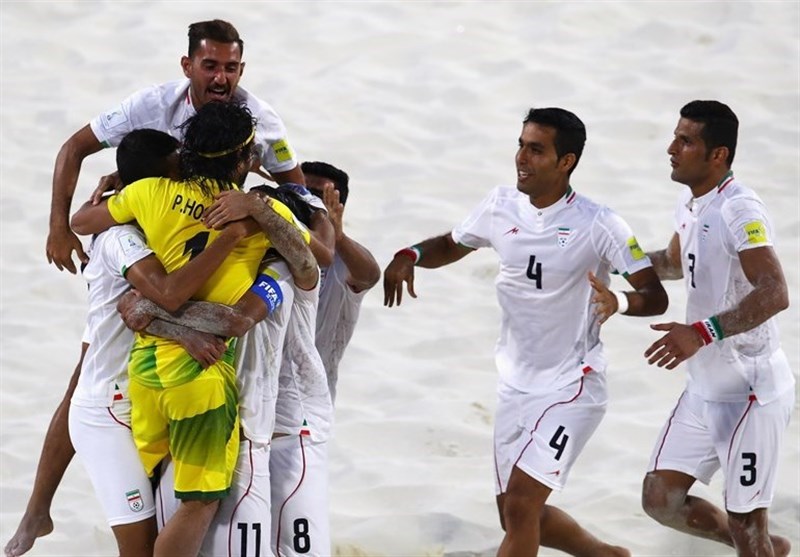 Iran captain Mohammad Ahmadzadeh scored the opening goal of the match with an overhead kick. He then put Iran two goals in front with a superb, one-time volley straight out of the air directly from a throw-in.
Switzerland then sprung to life and came all the way back from two goals down to take a 3-2 lead in the second period. The country's all-time top scorer in the tournament Dejan Stankovic started its resurgence with a flicked finish. Glenn Hodel then scored a pair of goals to give the Swiss a one-goal lead, FIFA.com wrote.
With less than a minute on the clock, Ali Nazem scored a clutch goal for Iran to force the match into extra time. Iran then made history when Mohammed Mokhtari redirected Amir Akbari's shot into the net to score the winning goal.
Iran will now face Tahiti in the semi-finals on Saturday.