30 Terrorist Cells Smashed in Iran over Past Year: Intelligence Minister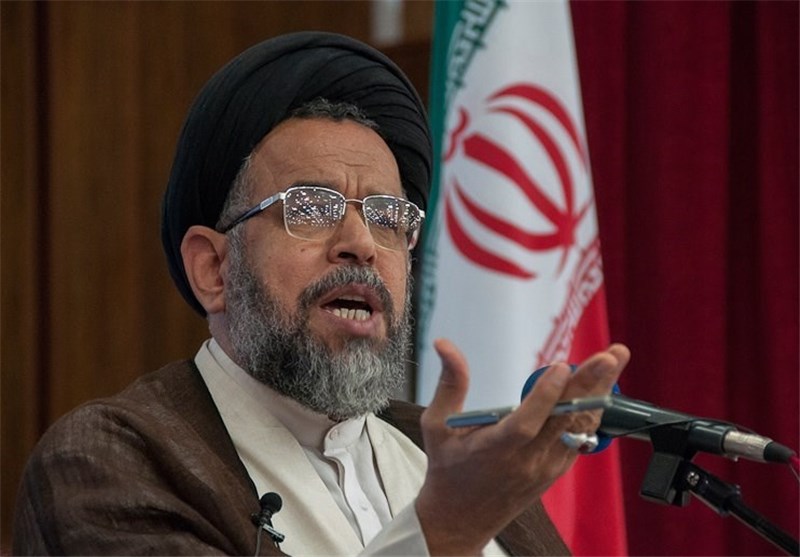 TEHRAN (Tasnim) – Iran's Intelligence Minister Mahmoud Alawi announced that some 30 terrorist cells were identified and disbanded by the country's security forces over the past Iranian year (March 20, 2016 – March 20, 2017).
Addressing a large congregation of worshippers in Tehran on Friday, Alawi highlighted the main activities of the Intelligence Ministry in recent years and said during the past Iranian year, the forces of the ministry managed to smash about 30 groups that intended to carry out terror acts in crowded places of the country on various occasions.
"The Intelligence Ministry seized many items of equipment and ammunition from these (terrorist) teams," the minister said, adding that 108 magnetic bombs and 15 suicide jackets were among the seized items.
He further hailed the security situation in Iran and said as massive anti-security measures are being taken across the world, particularly in the neighboring countries, the Islamic Republic is enjoying an "unparalleled" security with the endeavors of the country's security forces.
Iran is considered by many experts as the "island of stability" in a region which faces many security challenges.
In August 2016, Leader of the Islamic Revolution Ayatollah Seyed Ali Khamenei highlighted the strong security in Iran despite crises and insecurity in the region.
"Thank God, and through the appreciated efforts and endeavors of the military and security forces, the country enjoys a strong security shield while regional countries are filled with incidents and insecurity," the Leader said.