Syria Army Scores More Gains against Daesh in Deir Ez-Zor
TEHRAN (Tasnim) – Syria's army, backed by the Arab country's warplanes, made fresh gains against Daesh (ISIL or ISIS) terrorists in the eastern province of Deir ez-Zor, claiming the lives of a large group of them.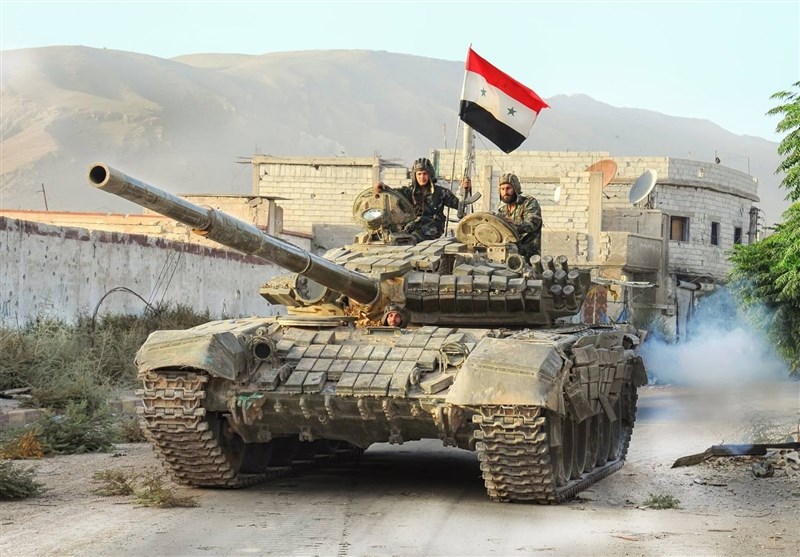 Syrian forces on Sunday targeted the positions of the terrorists in the city of Deir ez-Zor, killing and injuring dozens of them, Syria's official SANA news agency reported.
Several of the militants' vehicles were also destroyed during the clashes.
In addition, Syrian warplanes pounded the hideouts of the militants in the areas of al-Hamidiyeh, Khasarat, Knamat, Hatla and Sfeira, inflicting heavy losses upon them.
Separately, at least ten militants were killed in the areas of Maqaber and al-Orfi in Deir ez-Zor on Saturday after Syrian government forces stepped up their attacks on them.
Over the past six years, Syria has been fighting foreign-sponsored militancy. UN Special Envoy for Syria Staffan de Mistura estimated in August that more than 400,000 people had been killed in the Syrian crisis until then. The UN has stopped its official casualty count in Syria, citing its inability to verify the figures it receives from various sources.