Hamas Does Not Recognize Israel, Top Official Stresses
TEHRAN (Tasnim) - A senior official of Hamas, the Palestinian political movement, underscored that the group's recently unveiled policy document does not recognize Israel at all, stressing that the "occupying" regime has no place in the Palestinian territories.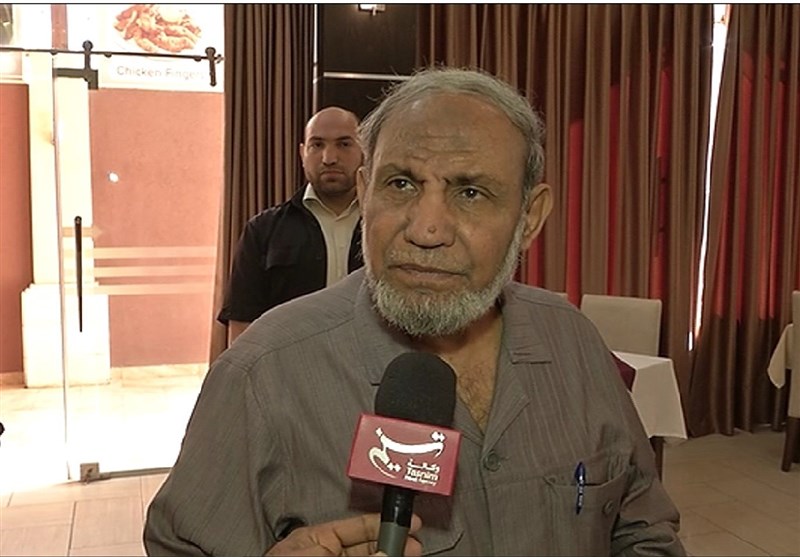 In an interview with Tasnim, Mahmoud al-Zahar, a co-founder and senior member of Hamas, provided a description of the Palestinian group's new policy document, saying one should draw a line between a charter and a document.
The charter includes a group's basic tenets and principles which would not undergo a change in different junctures or places, Zahar explained, noting that the four basic tenets for Hamas include the existence of human beings, the land –the ownership of which would never change-, the religious beliefs and values, and the sanctities, like Al-Aqsa Mosque that will remain a mosque forever.
On the other hand, he added, a document could involve mechanisms to focus on all or part of the tenets. Zahar then referred to 'resistance' or 'negotiations' as the tools that could be employed at different degrees.
As regards the new Hamas document, the official underlined that it does not by any means recognize an Israeli state, saying the Palestinian territories do not belong to Israel.
Hamas does not recognize Israel, because it is an occupying regime, and does not recognize a 'Jewish nation' either, because the Zionists have occupied the Palestinian lands, he added.
Zahar then denied rumors that Hamas has opposed the formation of a Palestinian state that would fall within the borders that existed in 1967, stressing that Hamas will never recognize Israel no matter who would push for the formation of a Palestinian government within the 1967 borders.
In early May, Hamas unveiled a new policy document that sees the group accepting for the first time the idea of a Palestinian state that would fall within the borders that existed in 1967, before Israel took control of the West Bank and Gaza and al-Quds.
In 1967, Israel occupied the West Bank, East al-Quds (Jerusalem) and the Gaza Strip, but withdrew from the enclave and laid siege to it in 2005.
Palestinians are seeking to create an independent state on the territories of the West Bank, East al-Quds, and Gaza, and are demanding that Israel pull out from the occupied Palestinian territories.
The Tel Aviv regime, however, has refused to return to the 1967 borders and is unwilling to discuss the issue of al-Quds.