Iranian MPs Rap Ruling against Bahraini Cleric, Raid on His House
TEHRAN (Tasnim) – Members of the Iranian Parliament lashed out at the Al Khalifa regime for convicting senior Bahraini Shiite cleric Sheikh Isa Qassim on bogus charges and for launching a raid on the popular cleric's house and subsequent brutal suppression of protesters.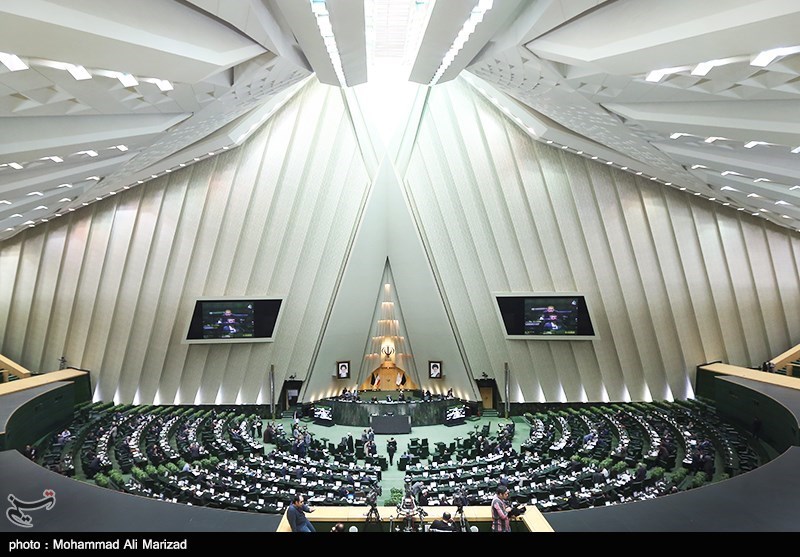 In a statement on Wednesday, 154 Iranian lawmakers slammed as unwise and sectarian a Bahraini court's ruling sentencing Sheikh Qassim to one year in prison, saying the unfair verdict has been issued based upon trumped-up charges.
They also condemned the Manama regime's "inhuman and anti-religious" move to storm into the highly-revered cleric's residence, warning the Al Khalifa rulers that going ahead with such policies and ignoring popular demands will have "unpredictable consequences."
On Tuesday, Bahraini regime forces stormed into the residence of Sheikh Qassim, the spiritual leader of the country's Shiite majority in the village of Diraz, arresting everyone inside the house.
According to reports, at least five people were killed in the raid, and over 280 others were arrested.
On Sunday, a Bahraini court sentenced Sheikh Qassim to one year in prison. Based on the verdict, the cleric's properties worth three million Bahraini dinars (near $8 million) have been also confiscated. Moreover, Sheikh Qassim has been sentenced to pay a fine of 1,000 Bahraini dinars (about $2,650).
Bahrain, a close ally of the US in the Persian Gulf, has been witnessing almost daily protests against the Al Khalifa dynasty since early 2011, with security forces resorting to harsh measures against demonstrators.
Scores of Bahrainis have been killed and hundreds of others injured and arrested in the ongoing crackdown on the peaceful protests.