No One Should Bring Chaos to Korean Peninsula: China
TEHRAN (Tasnim) – China said on Wednesday no one had the right to bring chaos to the Korean peninsula, a day after it pushed for full implementation of UN sanctions against neighboring North Korea for its missile and nuclear tests and called for dialogue.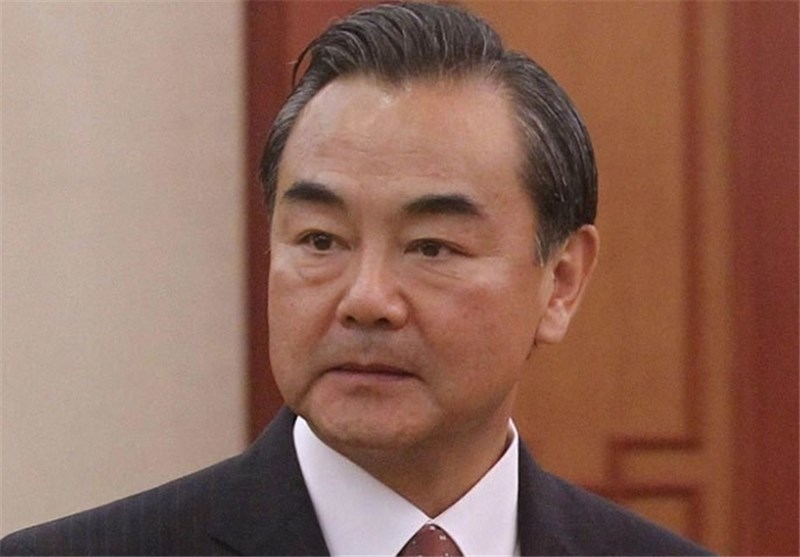 The United States has been trying to persuade China, North Korea's lone major ally, to do more to rein in Pyongyang, which has conducted dozens of missile launches and tested two nuclear bombs since the start of last year, in defiance of UN Security Council resolutions.
The North has proudly publicized its plans to develop a missile capable of striking the United States and has ignored calls to halt its weapons programs, even from China.
It says the program is necessary to counter US aggression. Its last missile test was on Sunday.
"No matter which party it is, no one has the right to bring war and chaos upon the peninsula," Chinese Foreign Minister Wang Yi told reporters after meeting German Foreign Minister Sigmar Gabriel, Reuters reported.
He said anyone who did that would bear "historical responsibility".
US President Donald Trump has said "a major, major conflict" with North Korea is possible and that all options are on the table, but that he wants to resolve the crisis diplomatically.
China has been infuriated by the US deployment of its Terminal High Altitude Area Defense (THAAD) system in South Korea, saying it is a threat to its own security and will do nothing to ease tensions with North Korea.
The United States and South Korea, which hosts 28,500 US troops, have said the deployment is aimed purely at defending against the North Korean threat.
China fully implements its UN Security Council sanction commitments toward North Korea and will continue to play a constructive role in negotiations, Wang said.
Almost a month ago, Washington began discussions with China on strengthening UN sanctions. However, a week ago US UN Ambassador Nikki Haley said Beijing had gone quiet.
Traditionally, the United States and China have negotiated new sanctions before involving the other 13 UN Security Council members.
The Security Council first imposed sanctions on Pyongyang in 2006 and ratcheted up the measures in response to five nuclear tests and two long-range missile launches. North Korea is threatening a sixth nuclear test.