Iraqi Forces Launch Operation to Seize Last Daesh Enclave in Mosul
TEHRAN (Tasnim) – Iraqi armed forces launched an operation on Saturday to capture the last Daesh-held enclave in Mosul, according to a military statement.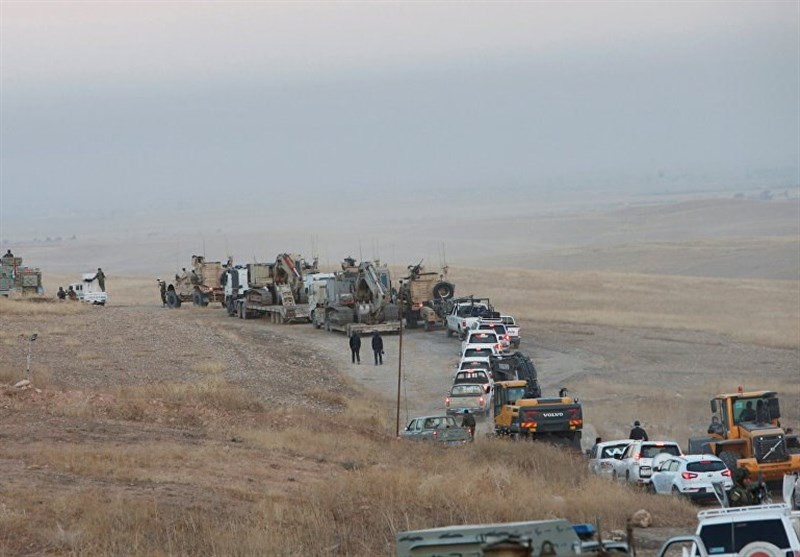 The enclave includes the Old City center and three adjacent districts along the western bank of the Tigris river.
The offensive in Mosul, now in its eighth month, has taken longer than planned as Daesh (ISIL or ISIS) militants are dug in among civilians.
"The joint forces have begun liberating the remaining districts," an Iraqi military statement said, Reuters reported.
Another military statement announced the deaths of two Iraqi colonels during the fighting on Saturday.
Desperate civilians trapped behind Daesh lines now face a harrowing situation with little food and water, no electricity and limited access to hospitals.
The Iraqi air force dropped leaflets on Friday urging residents to flee.
The push inside the Old City coincides with the start of the holy fasting month of Ramadan. The offensive's prime target is the medieval al-Nuri mosque with its landmark leaning minaret, where Daesh's black flag has been flying since mid-2014.
Iraqi armed forces hope to capture the mosque - where Daesh leader Abu Bakr al-Baghdadi proclaimed a "caliphate" - in the next few days.
Residents in the Old City sounded desperate in telephone interviews over the past few days.
The United Nations expressed deep concern for the hundreds of thousands of civilians behind Daesh lines, but the Iraqi army has given assurances that it will do its best to save all the residents.
Residents said millet, usually used as bird feed, is being cooked like rice as food prices increased ten-fold. People were seen collecting wild mallow plants in abandoned lots and also eating mulberry leaves and other plants.
Iraq has been facing the growing threat of terrorism, mainly posed by the Daesh terrorist group.
Daesh militants made advances in northern and western Iraq over summer 2014, after capturing swaths of northern Syria.
However, a combination of concentrated attacks by the Iraqi military and the volunteer forces, who rushed to take arms after top Iraqi cleric Ayatollah Ali al-Sistani issued a fatwa calling for fight against the militants, blunted the edge of the Daesh offensive and in recent months led to liberation of much of the territories occupied by Daesh.