Daesh Militants Suffer Major Losses in Deir Ez-Zor, Homs, Hama
TEHRAN (Tasnim) – At least eleven Daesh (ISIL or ISIS) terrorists were killed on the outskirts of Deir ez-Zor after Syrian warplanes targeted their positions in the eastern province.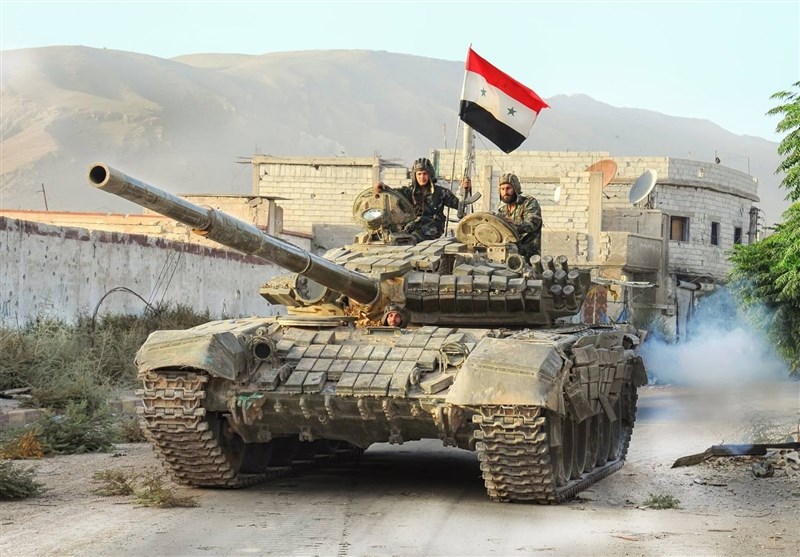 On Tuesday, Syrian jets hit the terrorists in the vicinity of a gas plant in southern edges of Deir ez-Zor before they could find an opportunity to launch an operation against the army's military posts there, SANA reported.
Also, the Syrian artillery shelled the positions of the terrorists in the areas of al-Reshidiya, al-Hamidiya and Sheikh Yassin in the province, cutting out their main supply routes.
Elsewhere, the gathering centers of the Takfiri militants in the villages of Rasm al-Sabaa, Umm Sahreij, Abu Taraha, Abu Jreis, Onuq al-Hawa and al-Shindakheih in the eastern countryside of Homs were heavily pounded by the Arab country's warplanes.
Separately, the Syrian Air Force killed a large number of Daesh terrorists and destroyed their vehicles in Um Sahrij, Akash and Wadi al-Azeb in Hama's eastern countryside.
Over the past six years, Syria has been fighting foreign-sponsored militancy. UN Special Envoy for Syria Staffan de Mistura estimated in August that more than 400,000 people had been killed in the Syrian crisis until then. The UN has stopped its official casualty count in Syria, citing its inability to verify the figures it receives from various sources.