Dozens Dead after Gunman Storms Manila Casino
TEHRAN (Tasnim) - Dozens of people has been killed after a gunman burst into a casino in the Philippine capital, Manila, firing shots and setting gaming tables alight, according to officials.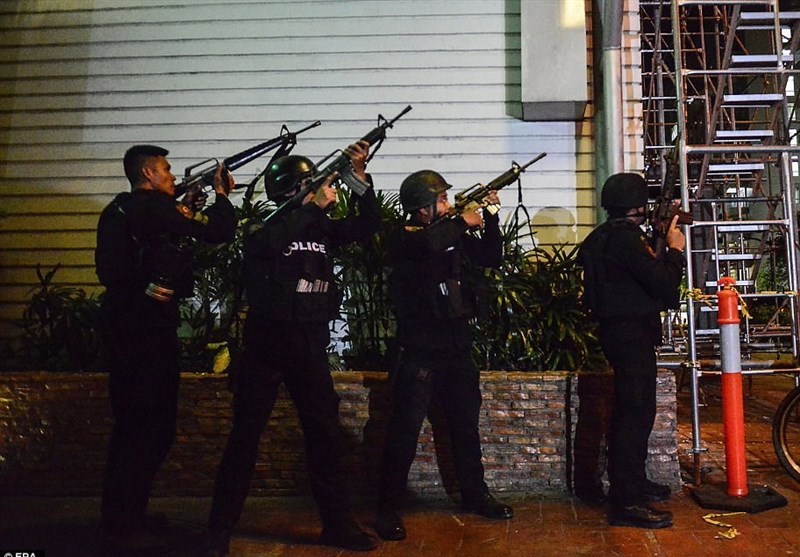 The attack took place shortly after midnight (16:00 GMT) at the Resorts World Manila complex, police said on Friday, adding that all the victims died from suffocation and smoke inhalation, Al Jazeera reported.
"Thirty-six deaths, this is due to suffocation," Manila police chief Oscar Albayalde told CNN Philippines.
ANC news channel put the death toll at 34, quoting sources at the Bureau of Fire Protection. Police had previously said that at least 25 people had been killed in what they described as a botched robbery attempt.
The unidentified gunman self-immolated to death after firing at armed officers and setting several tables on fire, according to police.
"He lay down on the bed, covered himself in a thick blanket and apparently doused himself in gasoline," Ronald dela Rosa, national police chief, told reporters, adding that a sub-machine gun and a small calibre gun were captured with the attacker.
Albayalde, the Manila police chief, said the attacker was likely a foreigner.
"He looks Caucasian, he talks English, he's big and he's white, so he's probably a foreigner," Albayalde said.
The complex is close to Ninoy Aquino International Airport and an air force base.
The Philippines has been on heightened alert amid a crisis in the south of the country, where troops have been battling ISIL (also known as Daesh)-linked rebels since May 23 in Marawi City, some 800km south of Manila.
President Rodrigo Duterte declared martial law on the southern island of Mindanao last week and warned it could become a haven for supporters fleeing Iraq and Syria.
Dela Rosa, Police chief said there had been no specific, credible terror threat in Manila so far.