Afghan Police Fire into Air to Disperse Kabul Demonstrators (+Photos)
TEHRAN (Tasnim) - Afghan security forces fired into the air on Friday to hold back protesters demanding the resignation of President Ashraf Ghani's government following this week's devastating truck bomb attack in Kabul.
Demonstrators gathered near the site of Wednesday's blast, which killed more than 80 people and wounded 460, accusing Ghani and Chief Executive Abdullah Abdullah of responsibility for the attack.
"Ghani! Abdullah! Resign! Resign!" read one banner adorned with the pictures of bloodstained children and held out of a car window, Reuters reported.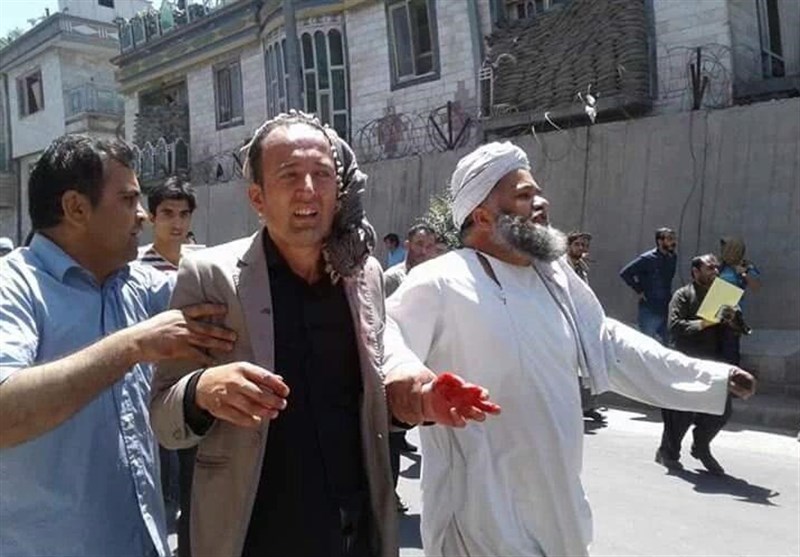 Others demanded that the government execute prisoners from the Haqqani network, the Taliban-affiliated militant group that intelligence officials blame for the attack.
As some demonstrators tried to cross a police cordon, security forces began firing into the air to push them back. There were no signs of any casualties.
While relatively modest in size, the demonstration nonetheless underlines the growing public anger with the government for its failure to ensure public security, almost three years after most foreign troops left Afghanistan.
"Shame on you, both the president and Abdullah," said protester Niloofar Nilgoon. "Enough is enough. Every day our young soldiers and police are dying and you are trying to hold on to your positions."