Triple Bombings in Kabul Leave 18 Dead, 20 Injured (+Photos)
TEHRAN (Tasnim) – At least 18 people were killed and 20 others injured after three explosions targeted the funeral in Kabul of a man killed in Friday's protests.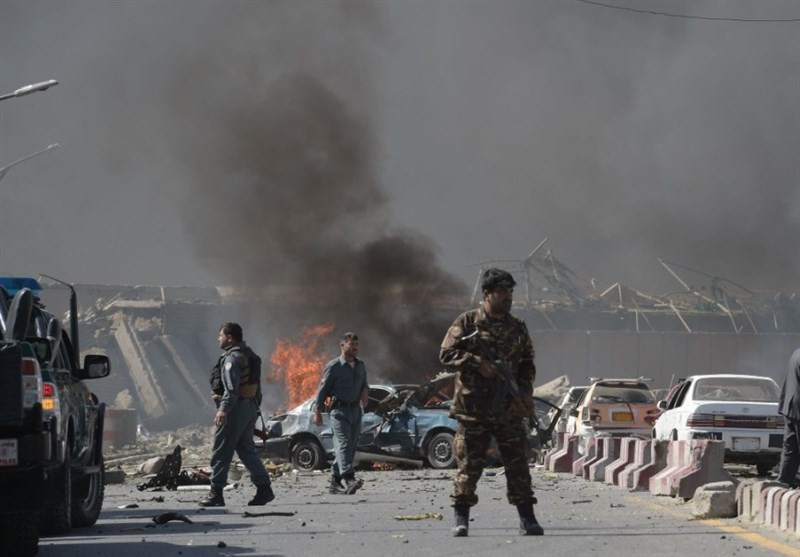 Three blasts reported at the cemetery in the Khair Khana district, where people gathered for the funeral of a man named locally as Salim Ezadyar, the son of a senior Afghan politician, media reports said.
According to Afghanistan's Health Ministry, the blasts have so far claimed the lives of 18 people and injured 20 others.
Ezadyar was among protesters shot dead by police at violent demonstrations in Kabul on Friday.
They were demanding the government improves security following another bombing that killed more than 90 people and injured 450 more in the Afghan capital.
Ezadyar was the son of Alam Ezadyar, the first deputy of the upper house of Afghanistan's Parliament.
Demonstrations were continuing for a second day on Saturday, despite calls from officials to disperse, when the new explosions rang out across Kabul.
About 200 protesters passed the night under two big tents on a road near the presidential palace and the site of Wednesday's blast, with 200 more joining them during the day.
All roads toward the palace and nearby diplomatic areas have been blocked by police and there was limited movement of vehicles and people.