Qatar No Longer Willing to Follow Saudi Warmongering Policies: US Analyst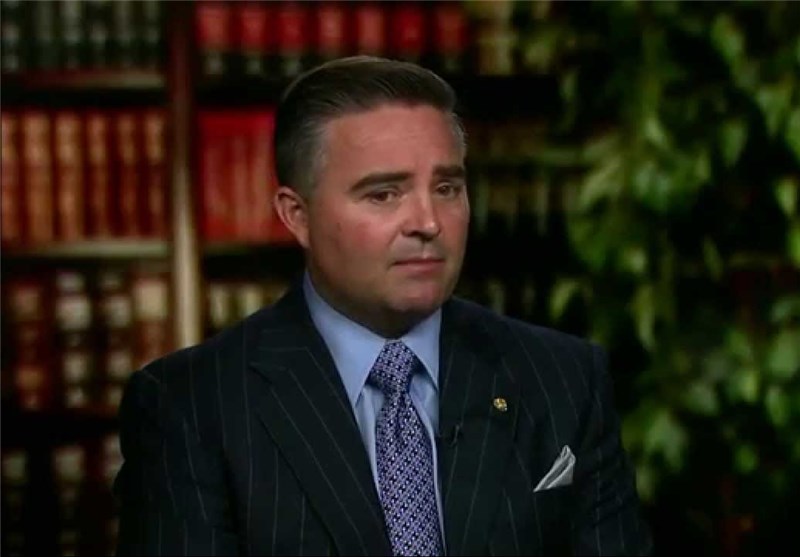 TEHRAN (Tasnim) – A former US army psychological warfare officer and counter-terrorism analyst said the reason Saudi Arabia has cut its ties with Qatar is because Doha has decided to shift its "political agenda" and is no longer interested in the kingdom's "agenda of war" in the region.
"…a more likely explanation is because Qatar is shifting its political agenda and interests, and seeking to re-orient itself and lessen its involvement with the Saudi agenda of war with Iran and regime change in Syria. Time will tell," Scott Bennett, from San Francisco, told the Tasnim News Agency when asked about the reason behind Riyadh's recent move to sever diplomatic ties with Doha.
Scott Bennett is a US Army Special Operations Officer (11th Psychological Operations Battalion, Civil Affairs-Psychological Operations Command), and a global psychological warfare-counterterrorism analyst, formerly with defense contractor Booz Allen Hamilton. He received a Direct Commission as an Officer, held a Top Secret/Sensitive Compartmentalized Information (TS/SCI) security clearance, and worked in the highest levels of international counterterrorism in Washington DC and MacDill Air Force Base in Tampa, Florida. He has developed and managed psychological warfare theories, products, and operations for US Special Operations Command, US Central Command, the State Department Coordinator for Counterterrorism, and other government agencies.
His educational background includes a Bachelor of Science in Advertising and Spanish Minor from San Jose State University in California, a Master of Arts in International Business and Public Policy from George Mason University in Virginia, and a Ph.D. (ABD) in Political Theory from the Catholic University of America in Washington D.C. He currently resides in California.
The following is the full text of the interview.
Tasnim: On May 23, Bahraini forces raided the village of Diraz, which has been under a military siege for almost a year, and stormed into the home of Sheikh Isa Qassim, the spiritual leader of Bahrain's Shiite majority. Regime forces killed at least five demonstrators, wounded dozens and arrested over 280 people during the crackdown. What's your take on the assault?
Bennet: The assault upon the home of Shiite majority leader Sheikh Isa Qassim by Bahraini forces and the killing, wounding, and arresting of demonstrators, indicates the paranoia and violence growing inside the Bahraini government. More specifically, the Bahraini government seems fearful of a political-social revolution by the people of Bahrain, protesting the various abuses and corruption and prejudice against the Shiite people by the government forces of Bahrain. This is an emerging pattern of socio-political behavior by the Saudi Arabia-backed regimes, and an indication of just how fragile and prone to removal these regimes truly are.
Tasnim: The deadliest raid in years occurred two days after US President Donald Trump publicly assured Bahrain's king that their relationship would be free of 'strain' during his first official overseas trip. Following the visit, the Saudi regime also began a clampdown on its own people in the Shiite-populated Qatif region. Do you believe Trump has given the green light to Wahhabist regimes in the region to start a fresh crackdown on Shiites?
Bennet: The Wahhabist regimes, as well as the Israeli regime, have interpreted President Trump's words and actions as a "green light" for launching acts of aggression, rape, murder, enslavement, and abuses of every description against the Shiite populations of the Middle East. This signifies a very disturbing and dangerous political trend, which suggests the Wahhabi regimes are preparing for both overt and covert acts of violence, military operations, and clandestine cyberwarfare against their own Shiite populations, as well as Syria and Iran.
Amazingly, President Trump is either grossly ignorant or intentionally self-deceiving and hypocritical when it comes to Middle East terrorism, for all experienced and truthful counterterrorism analysts agree that the primary source of terrorist financing and manpower is the Wahhabi ideology and the nations that promote it around the world, specifically Saudi Arabia, Bahrain, and Qatar—not Iran or Syria. The disturbing reality is that America, Israel, and the UK seem obsessed with trying to brand Iran as a terrorist state, when in fact it is Saudi Arabia's financial, military, and political support for terrorist mercenaries that is destroying peace and stability in the world—not Iran.
Tasnim: We know that the Middle East region has been suffering from years of insecurity, bloodshed, clashes and unrest. During his visit to Riyadh, Trump, however, signed an arms deal worth $110 billion with the Saudis, despite warnings he could be accused of being complicit in the regime's war crimes in neighboring Yemen. What do you think about the deal and the ongoing aggression against the impoverished Arab country in the holy month of Ramadan?
Bennet: Many influential members in the American Congress seem to be rising up in opposition to the Trump Administration's $110 billion sale of weapons to Saudi Arabia, for a variety of reasons. These members of Congress include Senator Rand Paul, Senator Al Franken, and others. These Congressional members know that Saudi Arabia will no doubt use these weapons in its genocide war against its neighbor Yemen, which has brought catastrophic disease, famine, and ruin. Additionally, the West is increasingly suffering from the human migrant and refugee flood into Europe as a result of the American-NATO-EU military campaigns against Libya, Syria, Iraq, and Afghanistan.
As a result of this war of religious persecution against Yemen by Saudi Arabia, and because the United Nations is condemning the Yemen war, Americans—and the world—cannot escape the realization that all nations that sell weapons to the Saudis for their war, are guilty of the same genocide and war crimes. If history is any guide, one very real possibility in the near future is that because of the barbaric Saudi war crimes and resulting human suffering of Yemen, the United Nations will be forced to conduct hearings and file criminal complaints in the International Criminal Court and The Hague, and conduct another "Nuremburg Judicial Hearing" that will result in the condemnation, sanctions, arrest, and imprisonment for the political regimes and their allies responsible for the Yemen genocide.
Tasnim: Saudi Arabia, the UAE, Bahrain and Egypt have cut diplomatic ties and all land sea and air contacts with Qatar, accusing the Persian Gulf country of supporting terrorism and interfering in their internal affairs. What is your take on this?
Bennet: An interesting development has been the cutting of ties with Qatar by Saudi Arabia, Bahrain, and Egypt. Allegedly, this was done because of Qatar's financing and support of the Muslim Brotherhood, Al Qaeda, ISIS (Daesh), and extremism. However, a more likely explanation is because Qatar is shifting its political agenda and interests, and seeking to re-orient itself and lessen its involvement with the Saudi agenda of war with Iran and regime change in Syria. Time will tell.