Game Not Over Yet: Carlos Queiroz
TEHRAN (Tasnim) – Iranian national football team's coach Carlos Queiroz posted a message on Facebook, saying their game is not over yet.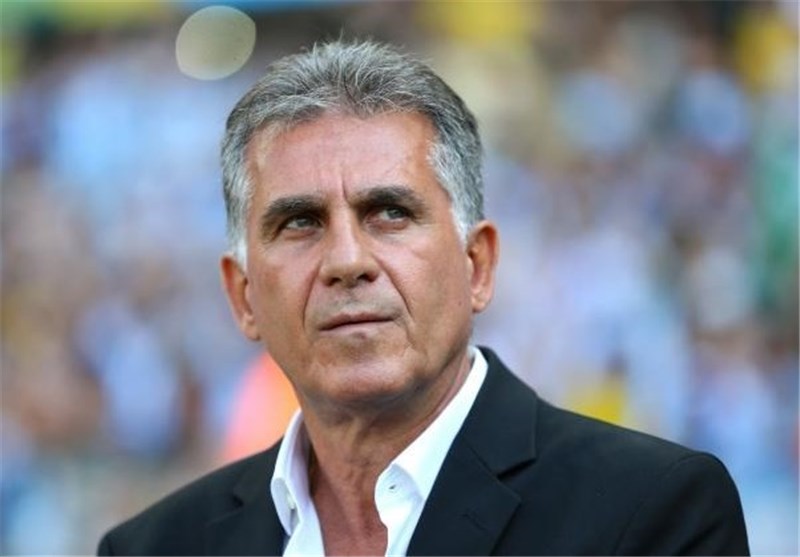 Iran will host Uzbekistan on June 12 in Tehran's Azadi Stadium.
Team Melli leads Group A with 17 points from seven games to date, followed by South Korea and Uzbekistan with 13 and 12 points respectively.
Iran will book its berth in the 2018 World Cup with a draw against Uzbekistan.
"In football or in life we have always a Score Board that defines our situation. For our Team, the score board is clear: we lead our group, we have no defeats and conceded no goals. However, we are not yet in the place we want! We are not in the place we would like to be. It is true that we are better than what we used to, but our Score Board, today, only increases our responsibility. Now, our standards and demands are higher!" Queiroz wrote.
"This is important to say because our game is not over yet. In fact, we have 3 more 90 minute parts to play, in order to succeed and reach our dreams.
"Again. In football and in life, success comes with no cheap price! We all have to work harder than ever, we all have to do something more extra. We have to make something different, because in the end, that is the only way if we want to make the difference.
"If we want to succeed, there is one price to pay! Again, victories never come cheap. In this moment, only full sacrifice will take Team Melli to the place we all dream. All for Team Melli!" the Portuguese added.