Syrian Warplanes Strike Daesh near Raqqa
TEHRAN (Tasnim) – Syrian warplanes struck Daesh (ISIL or ISIS) positions west of Raqqa city on the southern bank of the Euphrates river on Thursday, state media said.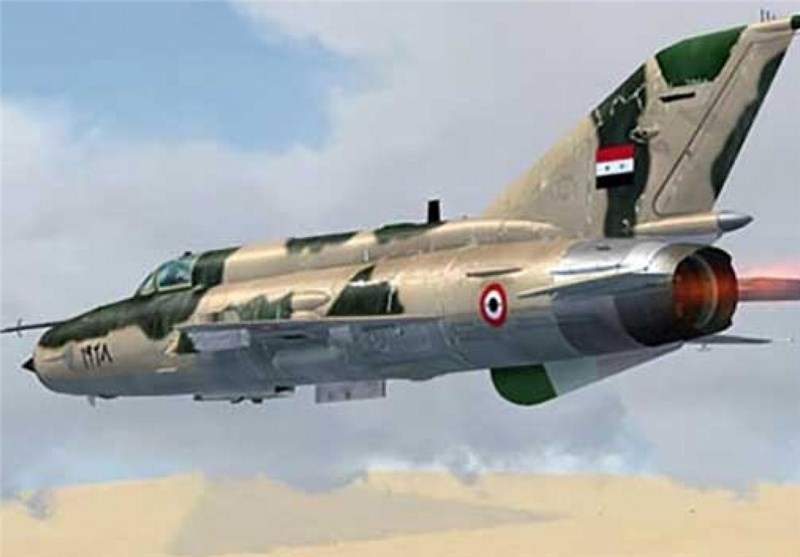 "The air force destroyed positions and armored vehicles" in the western Raqqa countryside, about 70 km (44 miles) from the city, state-run news agency SANA said.
The Syrian army has also made gains against Daesh in the east of Aleppo province, bringing them to the provincial border with Raqqa. The Arab country's forces and their allies then crossed into Raqqa province this week from neighboring Aleppo.
The strikes on Thursday targeted areas near the provincial border, along a highway linking Raqqa to Aleppo and close to the Tabqa area.
Over the past six years, Syria has been fighting foreign-sponsored militancy. UN Special Envoy for Syria Staffan de Mistura estimated in August that more than 400,000 people had been killed in the Syrian crisis until then. The UN has stopped its official casualty count in Syria, citing its inability to verify the figures it receives from various sources.