Iran Volleyball Deserved to Win, Belgium Coach Heynen
TEHRAN (Tasnim) – Belgium volleyball coach Vital Heynen praised his team but says Iran deserved to win the match.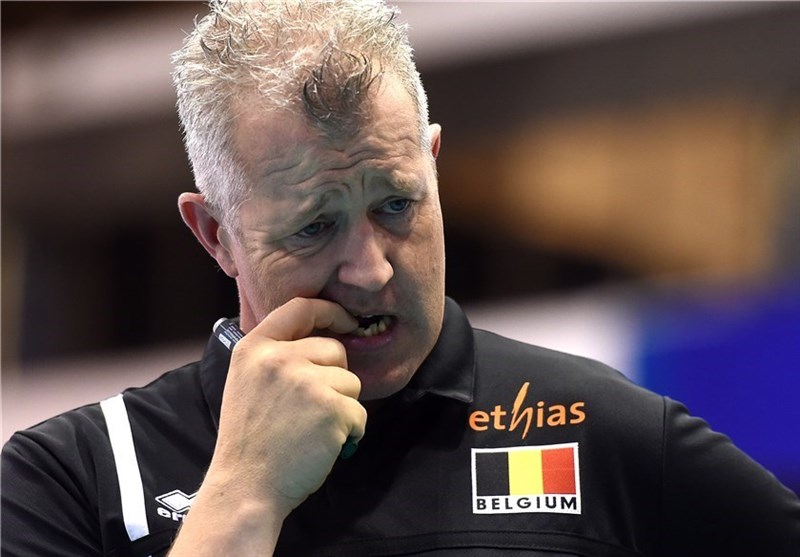 Iran edged past Belgium 3-2 (23-25, 25-17, 25-22, 23-25, 15-12) in the full-packed Azadi's 12000 spectators in Pool D1 Friday night.
"Iran deserves to win. It was a pretty good match both for the fans and the players. I am happy with our performance, not completely but in general," Heynen said in the post-match news conference.
"I have a problem which is how to change the nationality of an Iranian player into a Belgian. I wished I could change Saeid Marouf's nationality into Belgian. Of course, we have a good setter in our team but playing against Marouf is so difficult," he added.
"We tried to fight with Marouf in the game but I did expect anything. He did a great job in this match."
"We had the control of the first set and then lost the concentration," Heynen concluded.