Iran Slams Senate Sanctions Bill, Tells US Not to Repeat Mistakes
TEHRAN (Tasnim) – Iran's Foreign Ministry on Monday denounced the "worn-out and failed" American policy of resorting to embargoes a few days after a US Senate move to advance a bill on new new anti-Iran sanctions, urging the US not to repeat mistakes of the past.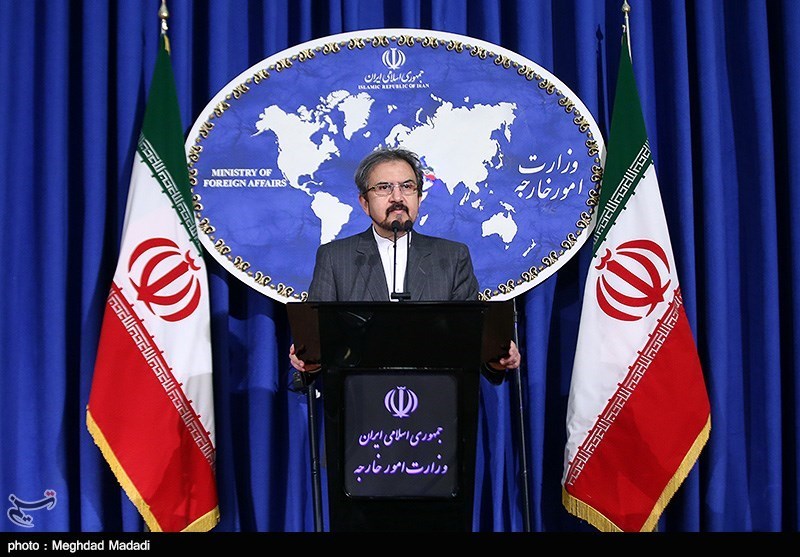 "The policy of (imposing anti-Iran) sanctions is largely worn-out and failed, could not meet any (of US) demands and is a futile attempt," Foreign Ministry Spokesman Bahram Qassemi said at a press conference in Tehran on Monday.
He also recommended US politicians to learn from the experiences of failure in the past to avoid a turnabout.
On June 7, the US Senate voted to advance a bill that would impose new sanctions on Iran. The vote was 92-7 on a procedural motion to end debate on the Iran sanctions bill, clearing the way for a vote later on passage of the legislation.
Elsewhere in his comments, Qassemi slammed the US action as a sign of "lack of goodwill", recommending American officials not to go about Iran the wrong way.
"We monitor and pursue such movements in the JCPOA commission and will press on with our own policy whenever deemed necessary," the spokesman added.
His comments came after Iranian Deputy Foreign Minister Abbas Araqchi said the US Senate's move will scupper a successful implementation of the Joint Comprehensive Plan of Action (JCPOA), a nuclear agreement between Iran and the Group 5+1 (Russia, China, the US, Britain, France and Germany).
"We believe that approval of such a bill is contradictory to the principle of goodwill and successful implementation of the Joint Comprehensive Plan of Action," said Araqchi, who served as a leading negotiator in the nuclear talks with world powers.
The Senate action is "shameful" and shows "confusion" on the part of the US toward the Middle East, he deplored.
The US legislation would impose new sanctions on Iran over its ballistic missile program, its alleged human rights violation and claims of support for terrorist organizations. The Senate Foreign Relations Committee passed it 18-3 last month.
To become law, the measure would have to pass the Republican-led House of Representatives and be signed by Donald Trump.