Fatemiyoun Forces Advance in Syria, Reaching Iraqi Borders (+Photo)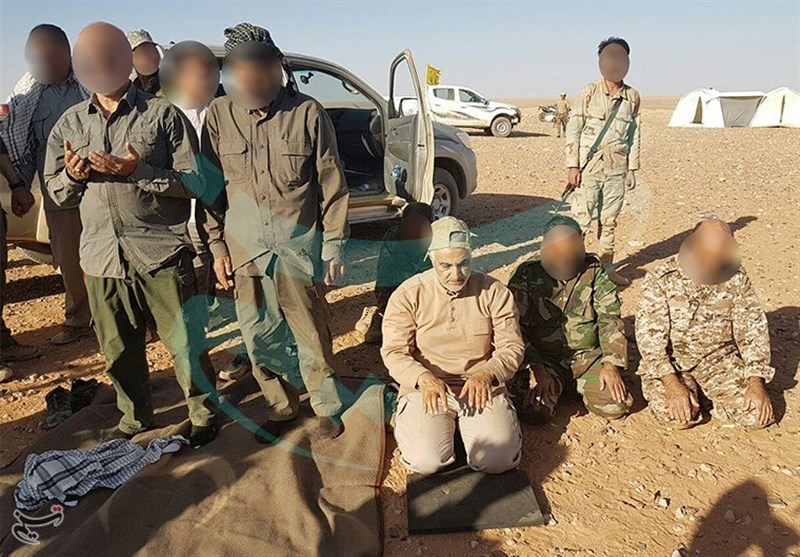 DAMASCUS (Tasnim) – The Fatemiyoun Brigade, an all-Afghan unit defending the Holy Shrine of Hazrat Zeynab (SA) against Takfiri terrorists in Syria, have made major advances in the war-torn country, reaching common borders with Iraq.
According to Tasnim dispatches, the Fatemiyoun Brigade fighting alongside with Syrian army troops and allied forces against US-backed rebels managed to reach the Iraqi borders two days ago.
Commander of the Islamic Revolution Guards Corps (IRGC) Quds Force Major General Qassem Soleimani, who is on an advisory mission in Syria, has also joined the Fatemiyoun's forces in Syria.
Iran has sent military advisers to Syria to contribute to the Arab country's fight against terrorists wreaking havoc in the conflict-stricken country.
Syria has been gripped by civil war since March 2011 with various terrorist groups, including Daesh (also known as ISIS or ISIL), currently controlling parts of it.
According to a report by the Syrian Center for Policy Research, the conflict has claimed the lives of over 470,000 people, injured 1.9 million others, and displaced nearly half of the country's pre-war population of about 23 million within or beyond its borders.
In the meantime, Iran has remained a close ally of Syria and supports its legitimate government in the face of foreign-backed militancy.