Yemeni Forces Hit Saudi Warship off Southwestern Coasts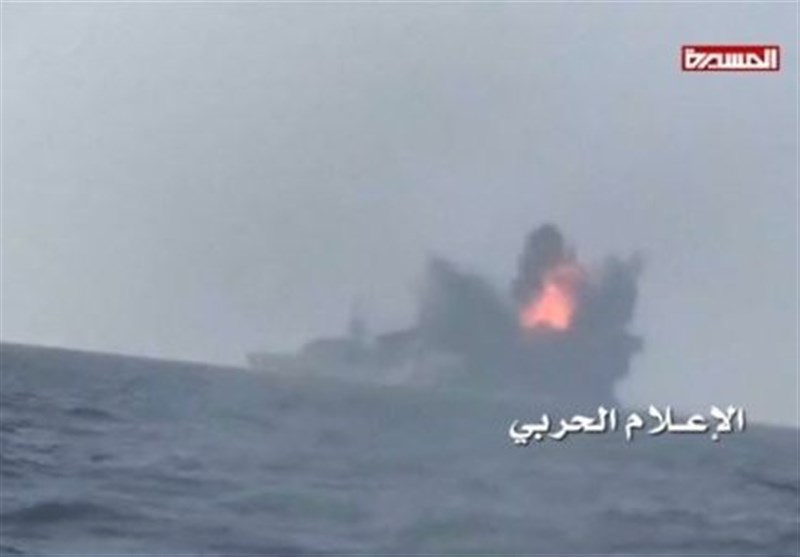 TEHRAN (Tasnim) – The forces of the Yemeni army and Popular Committees, in a retaliatory attack against the Saudi-led coalition, managed to hit the enemy warship in waters off the southwestern province of Taiz.
The Yemeni Navy announced that its forces targeted and hit the Saudi-led coalition's warship near the port city of Mocha in Taiz on Wednesday, the Arabic-language al-Masirah television network reported.
A source at the Navy said that Yemeni forces have targeted the warship "with a special and advanced weapon".
He added that the vessel was taking hostile acts against Yemen in the territorial waters of the Arabian peninsula country.
In another development, the Yemeni forces mounted two surprise attacks against the positions of the Saudi military in the kingdom's southwestern province of Jizan, killing and injuring 36 Saudi servicemen.
The attacks against the Saudi forces came in retaliation for the continued massacre of civilians and destruction of Yemen's infrastructure by the coalition led by the Riyadh regime.
Yemen's defenseless people have been under massive attacks by the coalition for more than two years but Riyadh has reached none of its objectives in Yemen so far.
Since March 2015, Saudi Arabia and some of its Arab allies have been carrying out deadly airstrikes against the Houthi Ansarullah movement in an attempt to restore power to Hadi.
Over 12,000 Yemenis, including thousands of women and children, have lost their lives in the deadly military campaign.