Egypt Arrests Dozens amid Calls for Islands Protest
TEHRAN (Tasnim) - Egyptian police have arrested dozens of activists in the face of opposition calls for protests on Friday after parliament passed a controversial agreement to hand over two islands to Saudi Arabia, media reports said.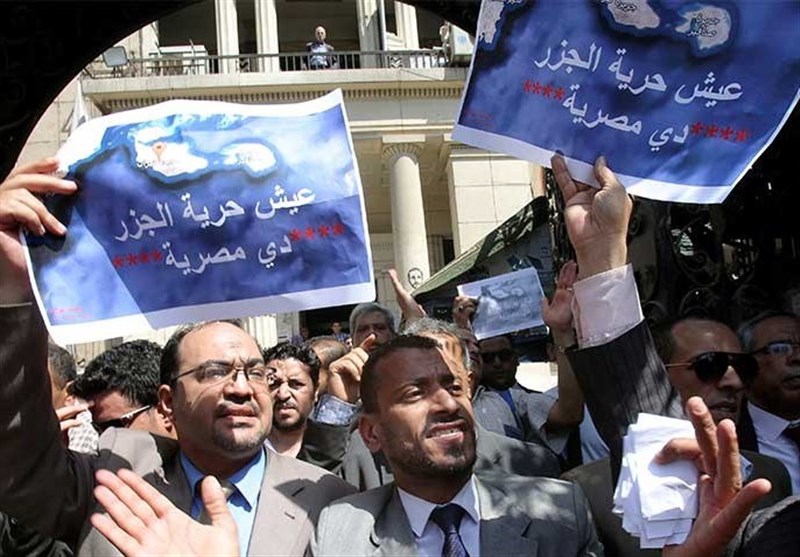 A lawyer working to release the activists said about 50 had been arrested across Egypt since parliament passed the treaty on Wednesday.
Opponents of the government accuse it of trading the Red Sea islands, Tiran and Sanafir, for Saudi funding, AFP reported.
"We hope the people show up (to protest) because without the people we can't defend what is their right," said former presidential candidate and opposition leader Hamdeen Sabbahi in a video message.
On Tuesday, dozens of journalists had protested against the agreement in central Cairo before being dispersed by the police.
The announcement of the agreement in April 2016 had sparked rare protests in the country despite a heavy-handed crackdown on demonstrations.
Generations of Egyptians had grown up learning in school that the two islands belonged to their country and that soldiers had died defending them during wars with Israel.
A court had struck down the deal last April but another court upheld it.
President Abdel Fattah el-Sisi went ahead with the deal even though it threatened to dent his popularity, and at a time that the government, grappling with austerity reforms that have fueled inflation, is wary of protests.