Iran Vows Retaliation as US Senate Passes Sanctions Bill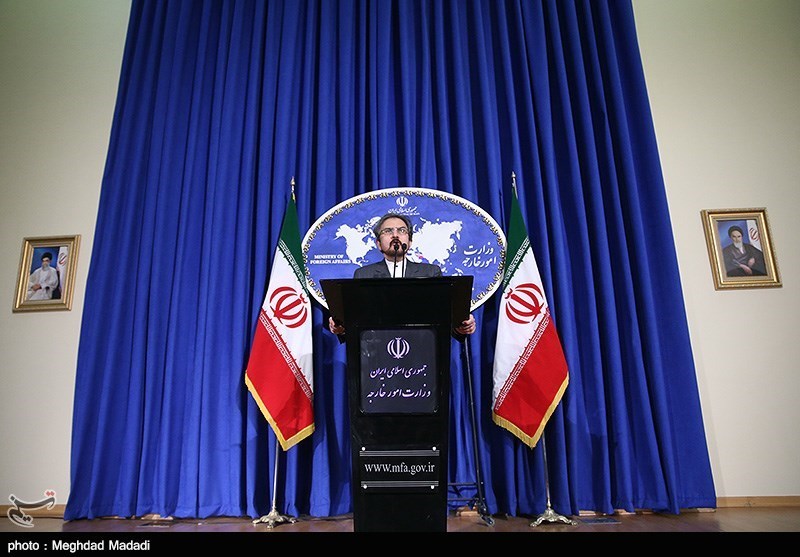 TEHRAN (Tasnim) – Iran's Foreign Ministry said on Friday that the country is going to take "reciprocal and proportionate" measures in retaliation to a bill the US Senate has passed to impose new sanctions on Tehran.
In comments on Friday, Foreign Ministry Spokesman Bahram Qassemi said the Senate's passage of the bill on "non-nuclear sanctions" against Iran was not unexpected given the legislature's history of hostility towards the Iranian nation.
The US Senate overwhelmingly passed a bill on Thursday that would step up sanctions against Iran and Russia. The measure, passed by a vote of 98 to 2, includes new sanctions on Iran over its ballistic missile program and alleged "continued support for terrorism."
Elsewhere in his comments, Qassemi reminded the US government of its commitments under the Joint Comprehensive Plan of Action (JCPOA), a nuclear agreement between Iran and the Group 5+1 (Russia, China, the US, Britain, France and Germany), saying Washington is bound to fully honor its commitments and act in good faith.
"As the Islamic Republic of Iran has fully met its (JCPOA) commitments so far and the International Atomic Energy Agency has also confirmed this several times, the whole parties to the JCPOA are duty bound to honor their commitments completely," he added.
The spokesman further noted that Iran is closely monitoring the process that the bill is undergoing to become a law, adding, "The (Iranian) delegation supervising the implementation of the JCPOA will decisively take reciprocal and proportionate measures to fulfill the country's national interests."
He finally denounced as "entirely inadmissible and illegal" the allegations the Senate bill has raised against Iran's military power and missile capabilities, underlining that such moves would by no means disrupt the Iranian Armed Forces' plans to protect the country's security and interests.
Qassemi also reiterated that Iran's missile program is absolutely legitimate and has nothing to do with the UN Resolution 2231, making it clear that nothing would prevent Iran from enjoying its right to defense.
Resolution 2231, passed by the 15-memebr United Nations Security Council in July 2015, has endorsed the 159-page JCPOA. The resolution calls upon Iran "not to undertake any activity related to ballistic missiles designed to be capable of delivering nuclear weapons."
In order for the new Senate bill to become law, it must still pass the US House of Representatives and be signed by President Donald Trump.
The fresh anti-Iran move follows two sets of sanctions that were rolled out in February and May by the US Treasury Department over Iran's missile program.