120 Terror Groups Smashed across Iran over Past 4 Years: Minister
TEHRAN (Tasnim) – Iranian intelligence forces have managed to smash 120 terrorist groups across Iran over the past four years, the country's Intelligence Minister Mahmoud Alawi announced.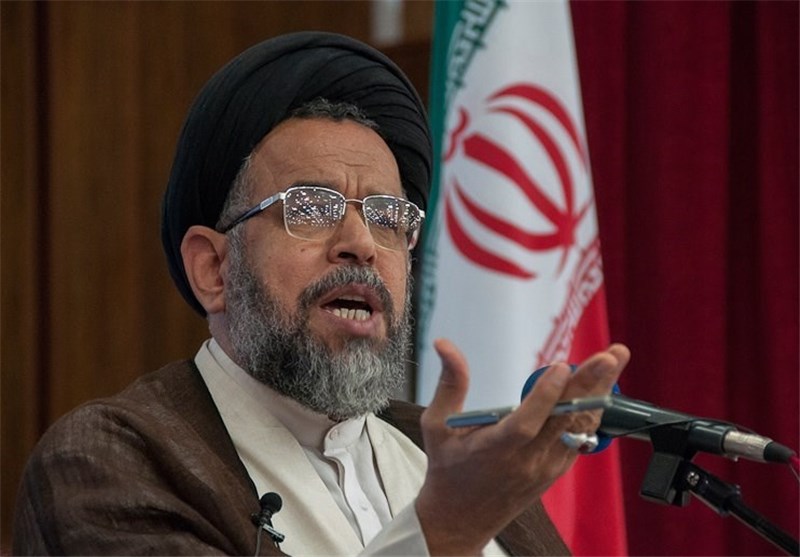 Speaking at a ceremony in the northern city of Rudsar on Saturday night in commemoration of an intelligence force recently martyred in clash with a terrorist group in southeastern Iran, Alawi hailed the anti-terror operations across the country and said the Islamic Republic will not allow terrorists to "challenge" the country's security.
He further emphasized that members of 120 terror groups have been killed or arrested during his tenure that started in 2013.
The minister added that in the operations to arrest the terrorists over the past four years, only one of the intelligence forces of the country has been killed.
However, Alawi went on to say that the country's security forces will undoubtedly take revenge on the terrorists that killed the martyr in a recent anti-terror operation in Sistan and Balouchestan.
The operation came after terrorists launched simultaneous attacks on Iran's parliament building in downtown Tehran and on the mausoleum of Imam Khomeini, south of the city, on June 7.
The assailants attacked the parliament buildings in the morning. Equipped with AK-47 assault rifles, handguns, grenades and suicide vests, the gunmen killed security guards and ordinary people before holding people hostage in the upper floors of the building.
They were all killed by the security forces after an operation that took several hours.
In the other attack at the shrine of Imam Khomeini, one suicide bomber blew himself up while the second one was killed in an exchange of gunfire.
The death toll from the terrorist incidents in Tehran grew to 17, while more than 40 others were wounded.