We Fielded Substitute Players against Russia: Igor Kolakovic
TEHRAN (Tasnim) – Iranian national volleyball team's coach Igor Kolakovic said that he had chance to give his substitute players opportunity to play against Russia since they had already failed to qualify for the FIVB World League Final Six.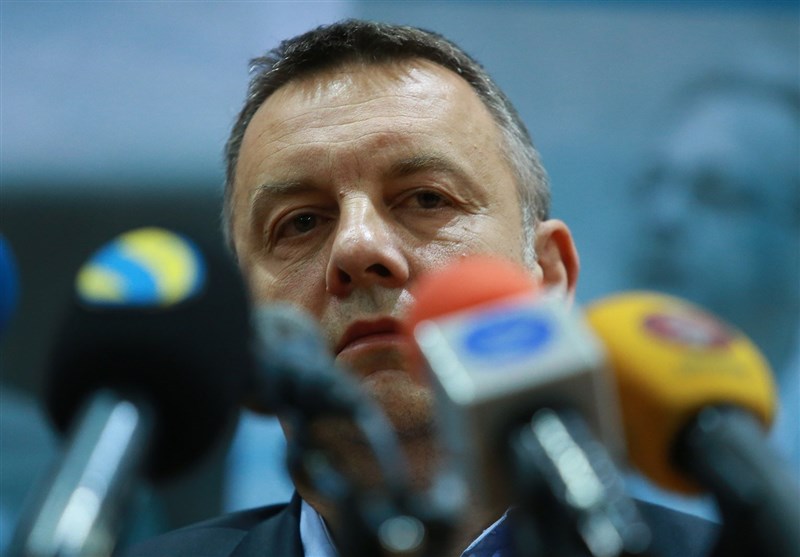 Iran lost to Russia in Straight set (26-24, 25-18, 25-18) in week 3 on Sunday.
"This match didn't have big rivalry meaning for us, because it was already known that we can't qualify for the FIVB Final Six, while for Russia it was very important," Kolakovic said in the post-match news conference.
"Russia is a big team, which they showed and in general during this tournament, because they defeated Poland and USA. I had a chance to give other players opportunity to play. They didn't spend long time on court before, during the major events. Although, I think that they used this opportunity in good way," he added.
"They showed good volleyball, but to beat Russia much more is needed. I am happy with how they fought until the middle of the second set," the Iran coach stated.