Missile Raid on Deir Ez-Zor A New Stage in Iran's War on Terror: MP
TEHRAN (Tasnim) – The missile attack the Islamic Revolution Guards Corps carried out against terrorists in Syria's Deir ez-Zor from inside Iran has marked the beginning of a new stage in Tehran's strategy for fighting terrorism, a senior lawmaker said.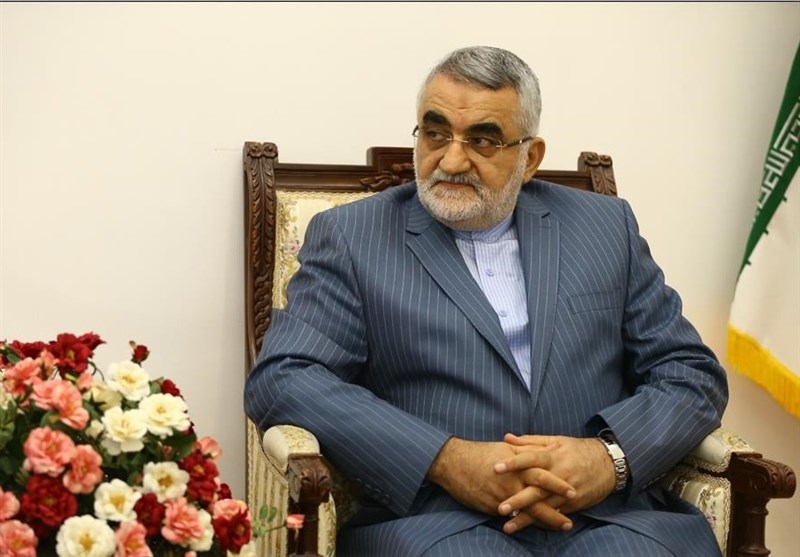 Speaking to the Tasnim News Agency on Monday, Chairman of the Parliament's National Security and Foreign Policy Commission Alaeddin Boroujerdi praised the IRGC for its "timely and smart" move to hit the bases of the Daesh (ISIL) terrorist group in Syria with missiles fired from west of Iran.
Terrorists should know that the Iranian Armed Forces' new strategy has marked the beginning of a new stage in the war on terrorism, the lawmaker added.
Voicing the parliament's support for the IRGC's missile program, Boroujerdi said the Iranian Armed Forces can target the bastions of terrorists from inside Iran whenever they deem necessary.
Late on Sunday, the IRGC fired six missiles, including high-precision Zolfaqar missiles, at various targets in Syria's eastern region of Deir ez-Zor within a range of 650 to 700 kilometers.
The missile raid, described by the IRGC as a successful operation, was in retaliation for a recent terrorist attack in Tehran claimed by Daesh.