Syria Army Launches Major Assault on Militants near Damascus
DAMASCUS (Tasnim) – Syria's army and its allies launched a major military operation against Takfiri terrorists in Jobar, which lies on the outskirts of the capital Damascus.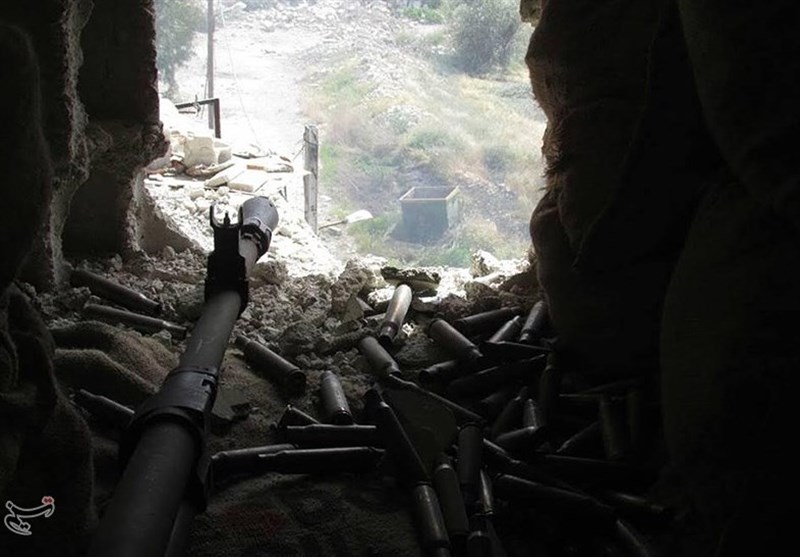 According to Tasnim dispatches, prior to the ground attack, Syrian and Russian warplanes on Tuesday targeted the terrorists' positions in Jobar, Ayn Tarmah and Zamalka with heavy bombardment, killing and injuring a large group of them.
Later in the day, Syria troops began their operation and inflicted losses on the militants in surrounding areas of Jobar and Eastern Ghouta, where government forces managed to capture multiple building blocks and advance 400 meters deep into the town of Ayn Tarmah.
They also made advances towards Taibah district with reports saying that some building blocks have been captured there, too.
Jobar has remained the last stronghold of al-Qaeda-affiliated militants in eastern Damascus since the Syrian army restored full control over Qaboun and Barzeh districts back in May.
Over the past six years, Syria has been fighting foreign-sponsored militancy. UN Special Envoy for Syria Staffan de Mistura estimated in August that more than 400,000 people had been killed in the Syrian crisis until then. The UN has stopped its official casualty count in Syria, citing its inability to verify the figures it receives from various sources.