Terrorists in Syria Planning Chemical Provocations to Justify US Strikes
TEHRAN (Tasnim) – Terrorists in Syria are planning to stage chemical provocations in order to justify US strikes on government forces, Russian Ministry of Foreign Affairs spokeswoman Maria Zakharova said.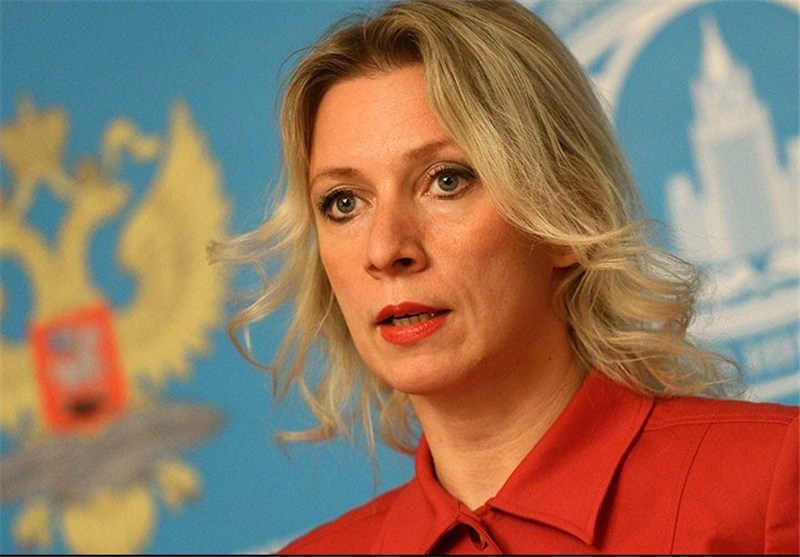 Russia believes terrorists in Syria plan to stage chemical attacks in order to justify US airstrikes against the Syrian military, Zakharova said during her weekly press conference on Thursday.
"According to information available [to us], Syrian terrorist groups plan to stage provocative actions with the use of chemical poison gases to justify US strikes against the positions of the Syrian government forces," Zakharova told a weekly briefing.
Daesh (ISIL or ISIS) has deployed chemical laboratories and special equipment for creating chemical bombs to Deir ez-Zor from Raqqa in Syria, Zakharova revealed.
"Daesh is transferring workshops and equipment for the production of ammunition, including those equipped with chemical agents, from the city of Raqqa to the controlled areas of Deir ez-Zor province," Zakharova said, Sputnik reported.
Citing the US-led coalition's statements claiming the nearly full encirclement of Raqqa, she said that "the movement of such large-scale equipment from under the nose of the coalition forces can indicate at least a selective unwillingness to see the facts."
"I think you can speak with a high degree of probability about complicity with insurgents."
The spokeswoman reiterated that Russia will seek thorough probe of the April 4 incident in Khan Sheikhoun in addition to other 'chemical' provocations against the Syrian authorities.
"We will continue to consistently seek the most professionally rigorous and politically impartial investigation into the investigation of both the Khan Sheikhoun chemical incident and other persistent chemical provocations against the legitimate Syrian government," Zakharova said.