US Not Honoring JCPOA Commitments: Iran's FM
TEHRAN (Tasnim) – Iranian Foreign Minister Mohammad Javad Zarif said that the US has failed to carry out its obligations under the 2015 nuclear deal between Tehran and world powers.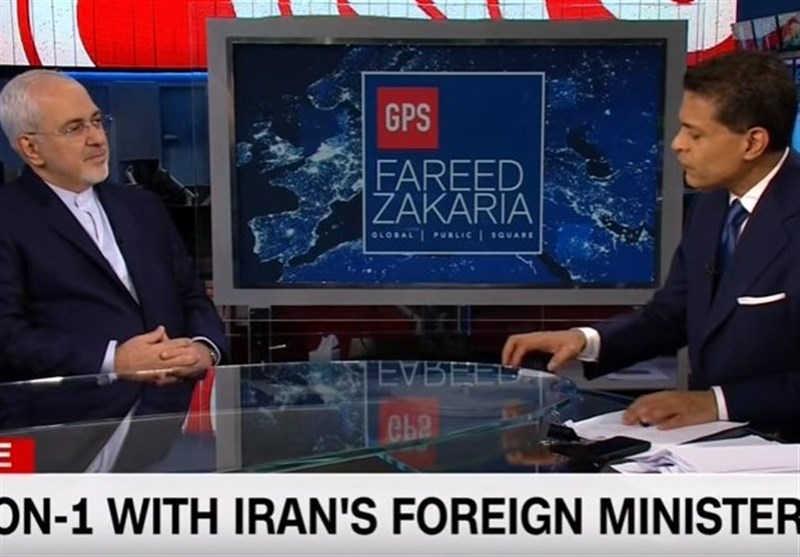 "The United States has failed to implement its part of the bargain," Zarif told CNN on Sunday.
"President Trump used his presence in Hamburg during the G-20 meeting, in order to dissuade leaders from other countries to engage in business with Iran. That is violation of not the spirit but of the letter of the JCPOA, of the nuclear deal," he added.
"I believe the United States needs to bring itself into compliance with its party of the obligation under the deal."
Zarif said Iran has held up its part of the deal as verified by the International Atomic Energy Agency (IAEA).
"The IAEA has verified, I believe, seven times now since the implementation date that Iran has implemented the deal faithfully, fully and completely," the top Iranian diplomat said.
"Unfortunately, we cannot make the same statement about the United States."
Iran and the Group 5+1 (Russia, China, the US, Britain, France and Germany) reached the 159-page nuclear agreement, also known the Joint Comprehensive Plan of Action (JCPOA), in July 2015 and implemented it in January 2016.
Since the historic deal was signed in Vienna, the IAEA has repeatedly confirmed the Islamic Republic's compliance with its commitments under the JCPOA, but some other parties, especially the US, have failed to live up to their undertakings.