Germany Takes Aim at Turkish Tourism as Rights Dispute Escalates
TEHRAN (Tasnim) – Germany warned its citizens to take care when traveling to Turkey and threatened to end corporate investment guarantees, steps which could hurt the Turkish economy, in a sign of growing impatience with a NATO ally after the detention of rights activists.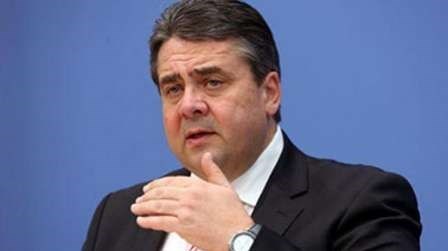 Foreign Minister Sigmar Gabriel broke off his holiday to return to Berlin and deal with the crisis after Turkey arrested six human rights activists including German national Peter Steudtner, the latest in a series of diplomatic rows, Reuters reported.
"We need our policies towards Turkey to go in a new direction ... we can't continue as we have done until now," Gabriel told reporters in unusually direct language.
"We need to be clearer than we have been until now so those responsible in Ankara understand that such policies are not without consequences," Gabriel told reporters.
Gemany's DIHK chambers of commerce said that in the current environment investing in Turkey was hard to imagine.
The most concrete measure was to step up warnings to Germans intending to visit Turkey. Bookings from Germany account for around 15 percent of Turkey's tourists.
"Until now there was guidance for certain groups but we're saying that now applies to all German citizens, not just for those with certain jobs .... Everyone can be affected. The most absurd things are possible," said Gabriel.
Last year, the number of foreign visitors to Turkey fell to 25.4 million, the lowest in nine years. The travel sector contributes some $30 billion to the economy in a normal year, the country's tourism minister said earlier this year.
In its latest guidance, the foreign ministry said, "People who are traveling to Turkey for private or business reasons are urged to exercise increased caution, and should register with German consulates and the embassy, even for shorter visits."